It's all in the detail
When little details are overlooked, they become much bigger problems later in life. That's why insisting on gold standard dental care isn't a luxury—it's the ultimate investment in you and your smile.
A whole new standard
We are proud to set the standard for quality dental services, with the latest technology and leading clinicians all found at our tranquil, state-of-the-art South Yarra clinic.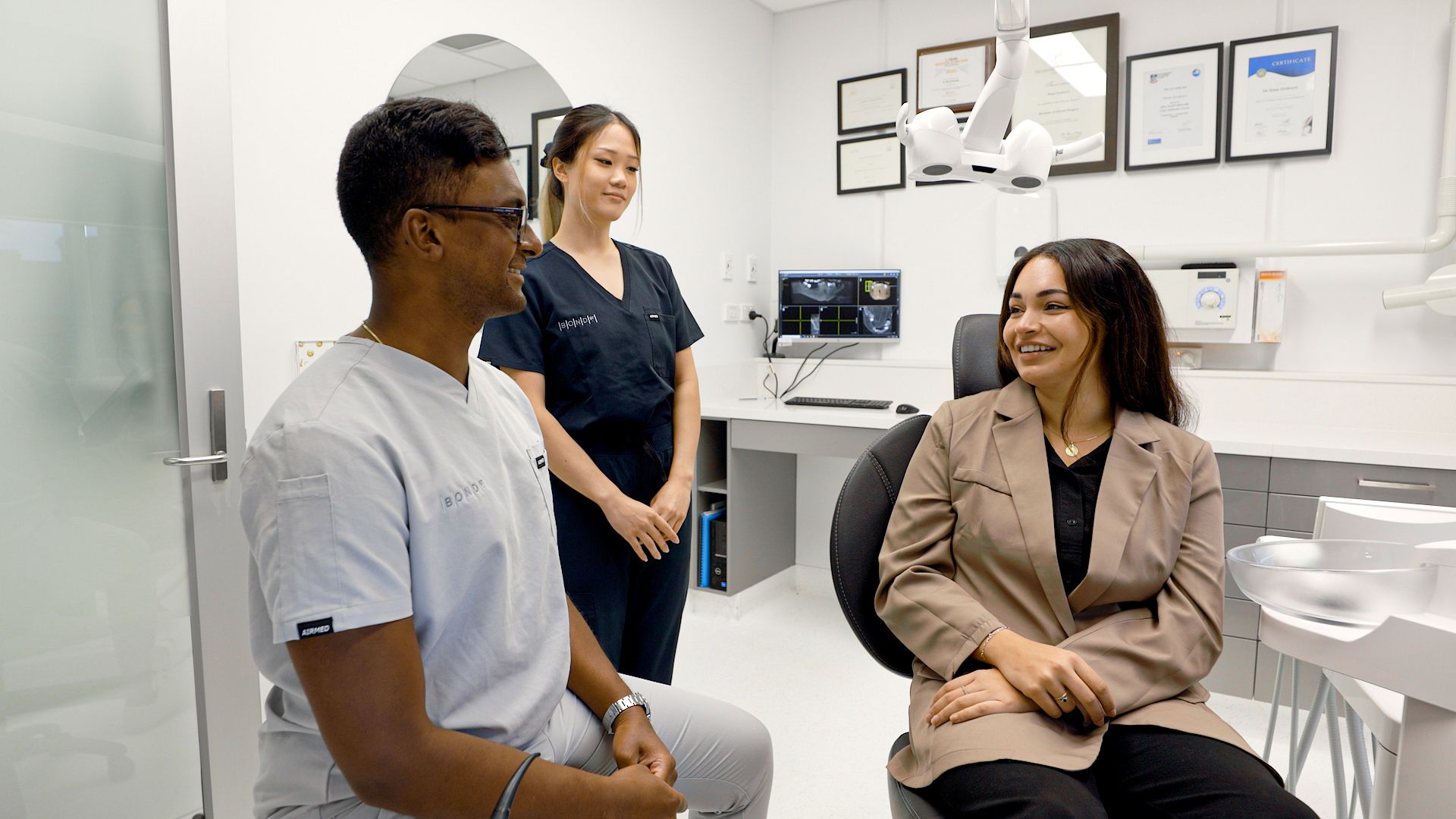 General dentistry is the foundation of a healthy smile, and should always be the starting point for cosmetic and other restorative treatments.
What is general dentistry?
General dentistry covers the primary dental care services required to keep a smile healthy. This can include: fillings, check-ups, oral health, custom mouthguards, fissure sealants, root canals and wisdom teeth extractions.
At Bond Street, we never just treat the symptoms of your dental issue. We work with you to create a thorough treatment plan that comprehensively addresses your oral health, so that the cause of your dental problems are fixed, future problems are avoided and you and your smile can shine with vitality.
What general dentistry services are at Bond Street Dental?
At Bond Street, our state-of-the-art facilities offer all general dentistry services as well as cosmetic dentistry, dental implants, crowns, emergency dental, and oral surgery.
Our clinicians, dentists, hygienists and surgeons are all highly sought-after industry leaders, ensuring you and your smile are always in the best hands.
Tooth-Coloured Fillings
Tooth-coloured fillings are a great alternative to traditional metal dental fillings due to the fact they blend in with your teeth in a way your old silver-coloured fillings never could. With next generation tooth-coloured fillings, it won't look like you have any at all.
As well as creating a beautiful, natural-looking smile, the materials used for tooth-coloured fillings are extremely strong and durable.
Tooth-coloured fillings can be made of composite or porcelain.
CEREC Porcelain Teeth
Several years ago, dental restorations were silver-coloured or almost black, leaving the patient with a smile that wasn't always aesthetically pleasing. Thanks to the arrival of new technologies and materials, dentists can now provide patients with tooth-coloured fillings that match the cavity perfectly.
CEREC porcelain teeth are the gold standard of tooth-coloured fillings. Created using computerised software, oral scanning and a milling unit, they make a completely natural looking tooth that is durable, fits precisely and removes the need for amalgam fillings. At Bond Street, we can even replace your amalgam fillings with CEREC porcelain in one visit.
Wisdom Teeth Removal
The arrival of wisdom teeth often causes issues in an evolving young mouth. Technically, a 'wisdom tooth' is the third molar in the dentition, and often becomes impacted because of a lack of space in the dental arch. Gum, bone, another tooth or all three may stop the wisdom tooth from being able to break through or find room.
At Bond Street Dental, we start with a consultation to consider the status and potential impact of looming wisdom teeth, potentially with necessary x-rays.
If the wisdom teeth require surgical removal, our experienced team of dental surgeons will be brought into the discussion.
Preventative Dentistry
The goal of preventative dentistry is to maintain healthy teeth and gums, to prevent decay and gum disease. As well as your dentist checking for and addressing oral health issues, preventative dentistry also involves regular teeth cleaning with a dental hygienist who will check that your gums are healthy so that you can enjoy more beautiful teeth.
Snoring Solutions (Sleep Apnoea)
Snoring is no fun for anybody. It may disturb the sleep of the sufferer and their partner, which can affect overall health and wellbeing. At Bond Street Dental we may be able to assist in fixing problematic snoring so that everyone can have the good night's sleep they deserve.
With an oral snoring device, we can help facilitate easier breathing, prevent snoring and even mild sleep apnoea (when the airwave above the voice box becomes blocked by collapsing airways, briefly stopping breathing and prompting the brain to send an alert, which often results in waking the sleeper).
At Bond Street, we offer the SomnoMed MAS™, a custom made oral appliance that's worn during sleep hours to aid in the treatment of snoring and mild to moderate Obstructive Sleep Apnoea.
Root Canal Treatment
If you're suffering from long-lasting sensitivity to cold and hot liquids, pain when you bite or chew, constant or intermittent pain in one tooth that extends into your neck or ear, and swelling around the tooth itself, we may indicate that root canal treatment is necessary.
Root canal treatment involves treating the pulp at the centre of the tooth which contains the tooth's nerve, as well as the tissues surrounding the root of the tooth.
When the pulp is diseased or injured, it may be unable to repair itself and, if left untreated, it's not only extremely painful, but it can lead to the loss of the tooth.
At Bond Street Dental, root canal work is expertly carried out by our specialist endodontist at our surgery in South Yarra.
Teeth Grinding
Grinding the teeth together is called 'bruxing' and squeezing the teeth together is called 'clenching'. Since these acts are not part of the jaw's normal function, they are called 'para function'.
Many people who grind their teeth do it subconsciously, making it hard to self regulate. People who suffer from bruxism can experience:
Headaches
Tension in the temples
Tightness in shoulders
Poor posture
Neck and jaw pain and tightness
Toothache
Chipped or fractured teeth
One teeth grinding solution that our dentists prescribe is a custom fitted mouthguard that can be worn at night, when bruxism most commonly prefers. To understand the right solution for you, contact our treatment coordinator to organise a comprehensive consultation.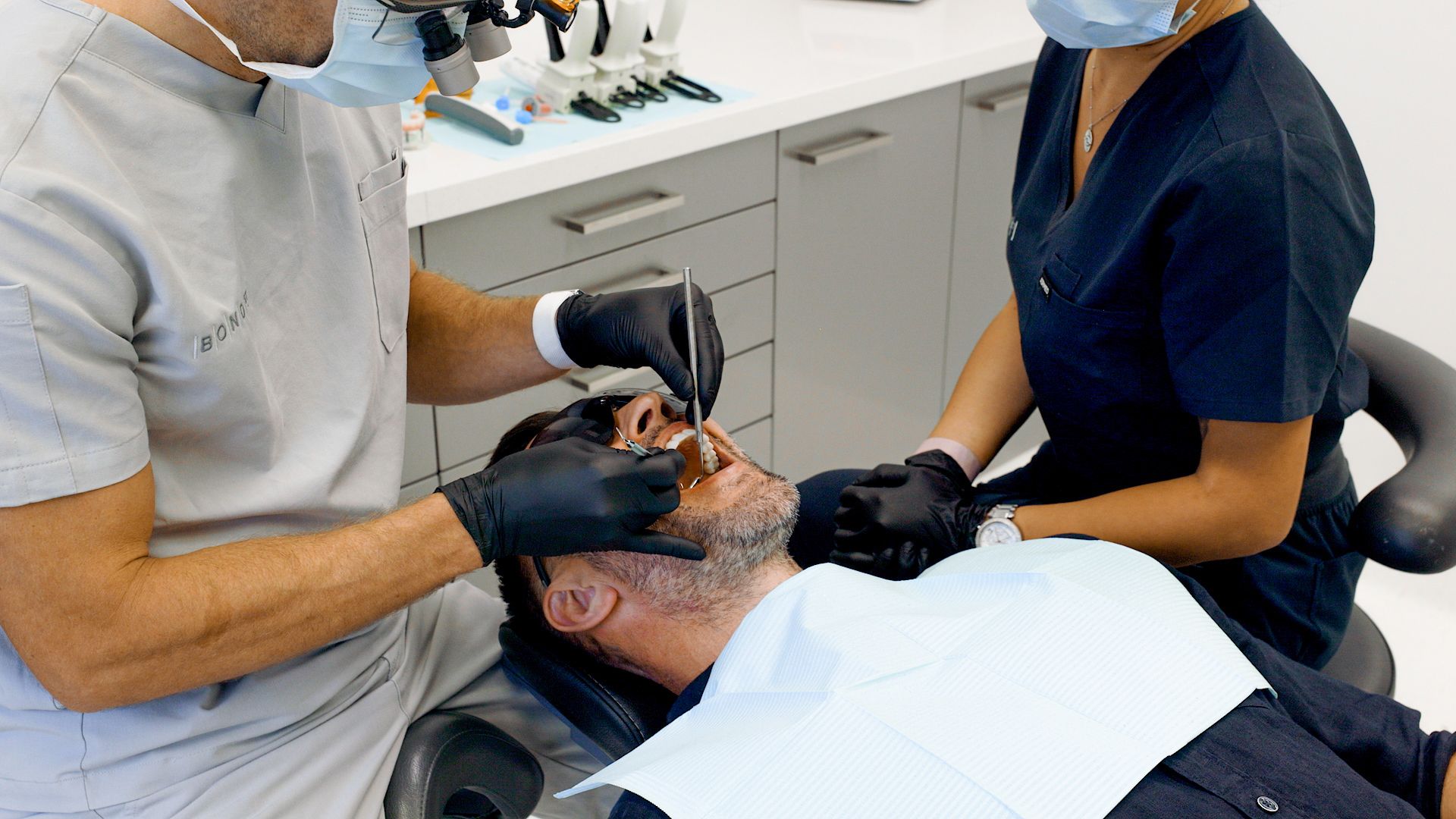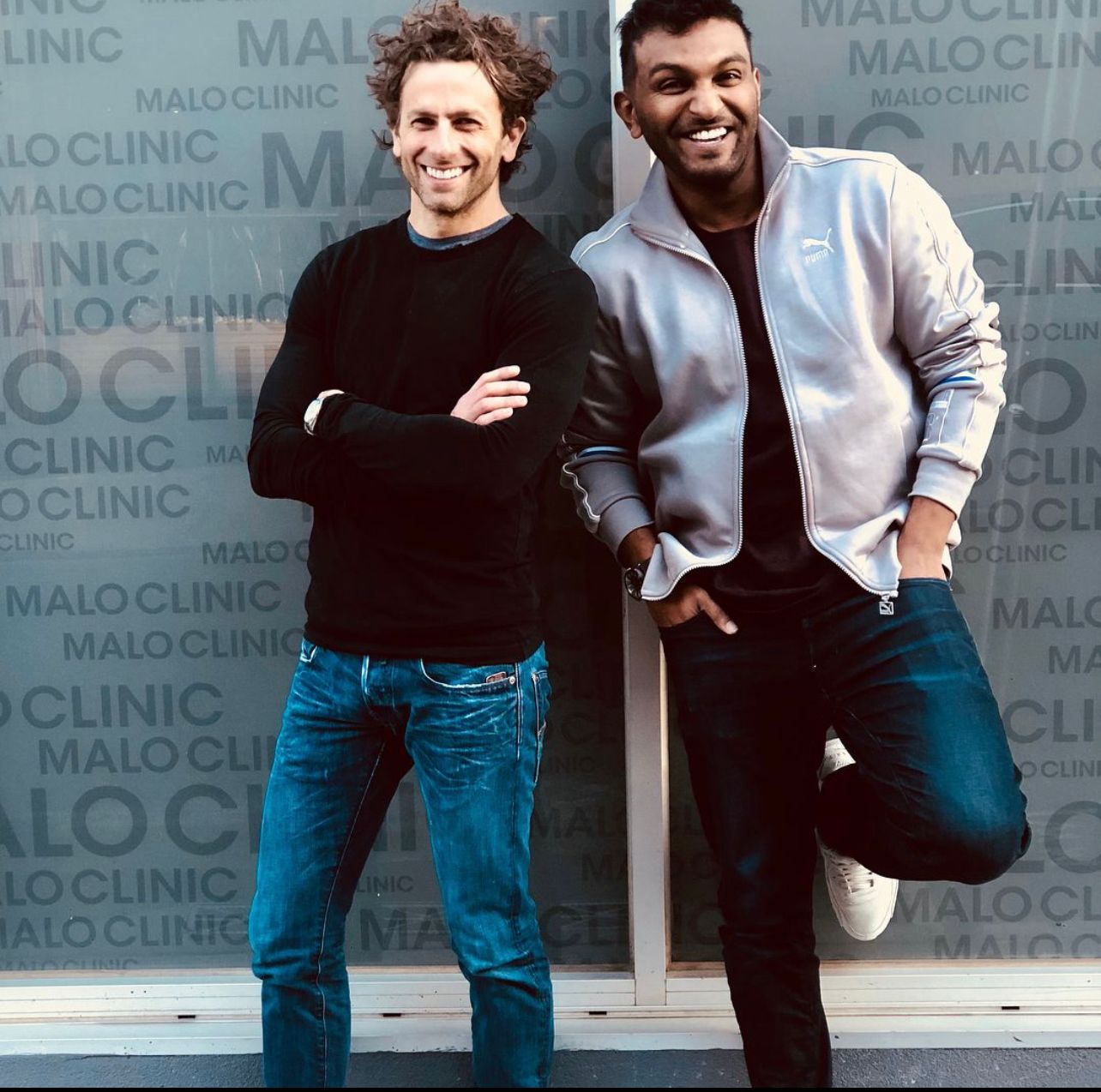 Famous Smiles
Some of Australia's best known stars and household names entrust Bond Street Dental with their dental care – from sporting stars and TV personalities, to comedians and musicians.
See more of our Famous Smiles
Your new smile starts at Bond St.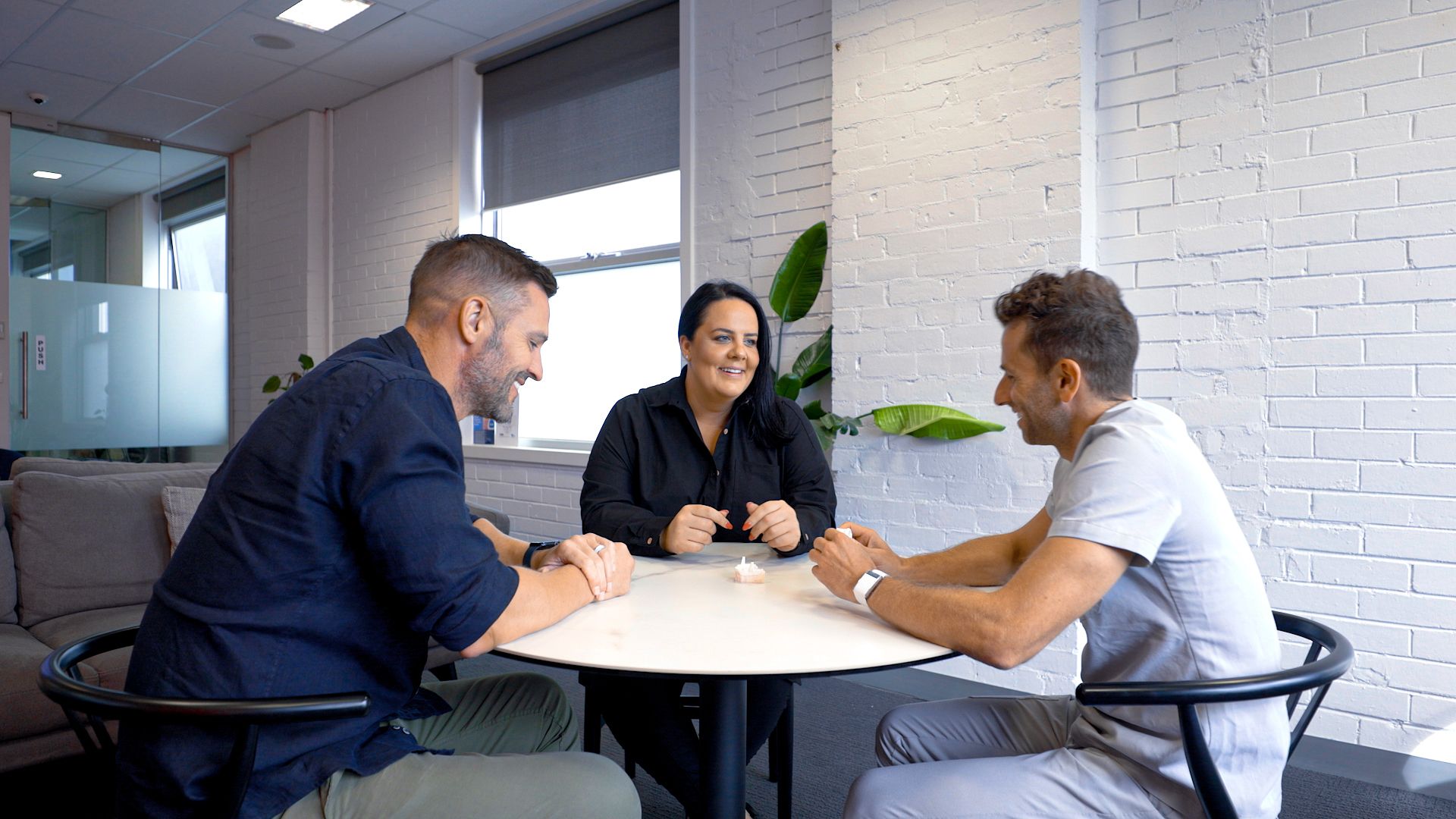 Patient Transformations
Imagine standing in front of the mirror and seeing your teeth in a completely new light – one that you didn't think was possible.
Before & After Gallery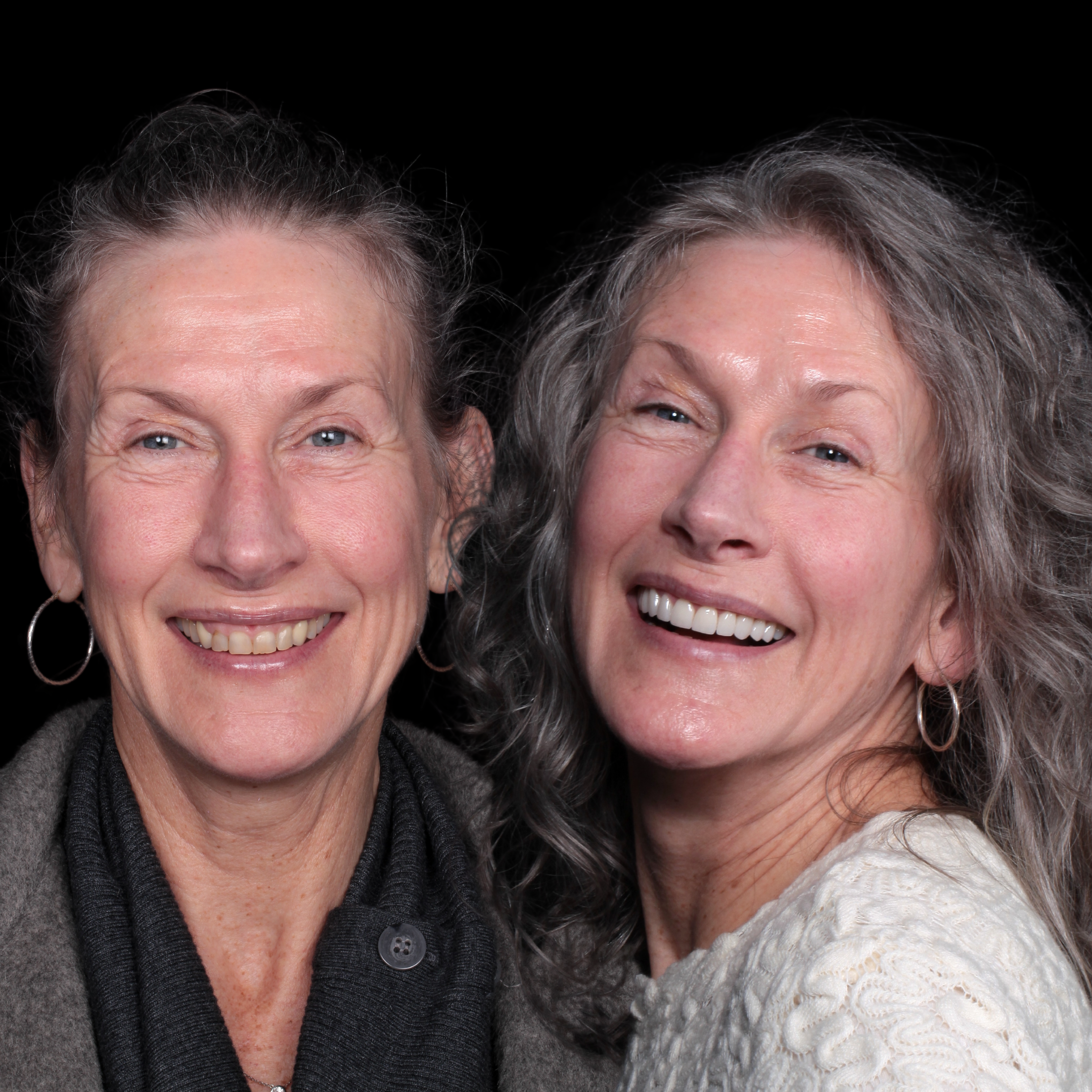 Where you can find our general dentistry clinic in Melbourne
At Bond Street, we do much more than perform general dentistry. Starting with an in-depth consultation, we work with you every step of the way to provide high-quality, personalised care. Book in for a consultation at our state-of-the-art South Yarra clinic.
Ready for your transformation?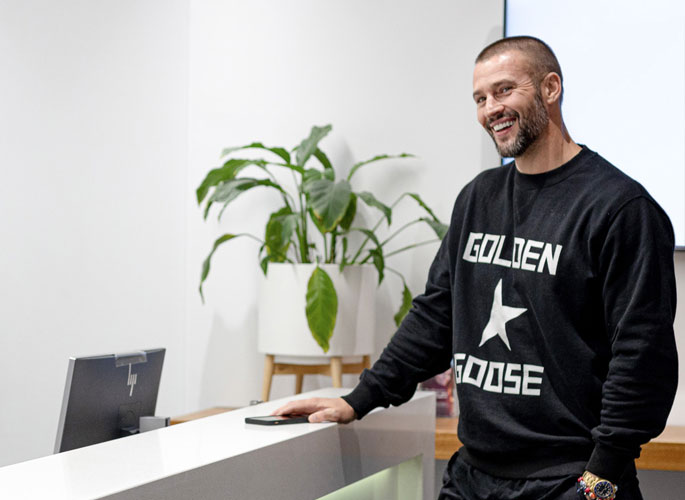 Quick Facts
At Bond Street, we offer all general dentistry services, such as:
CEREC tooth coloured restorations
General checkups
Tooth coloured fillings
Oral health maintenance
Custom mouthguards
Teeth grinding solutions
"It's about being able to smile confidently, every single time."
Jess Carter