When a beautiful smile looks perfectly natural, it evokes a striking sense of harmony. With handcrafted porcelain veneers, a dull, chipped or stained smile can be completely restored—so that life's best moments are met with confidence and style.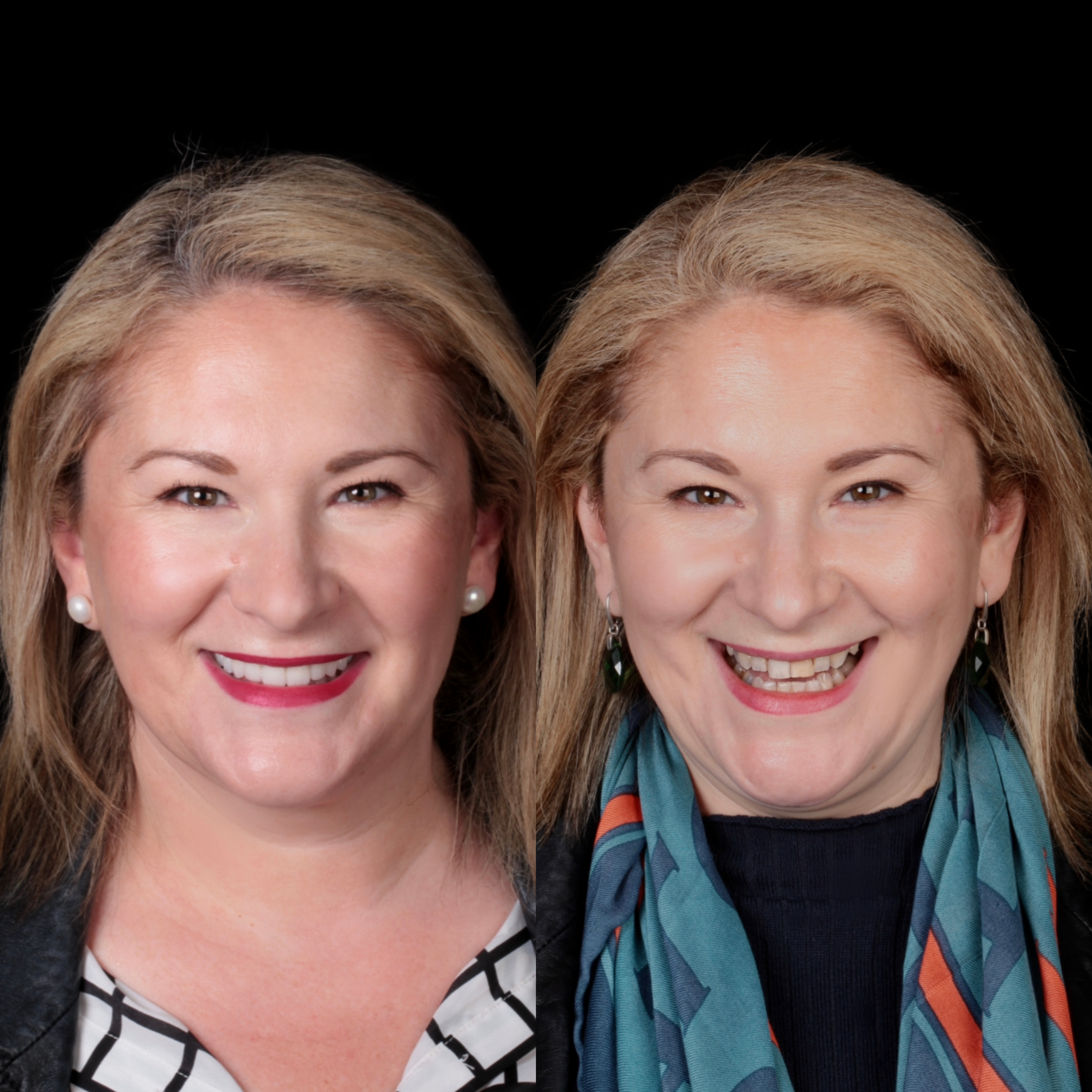 Quick Facts
Our high-quality porcelain veneers are expertly handcrafted by some of Australia's most renowned technicians.
Bond Street's dedicated and highly trained cosmetic clinician Dr Brent Dickman is completely devoted to you and your journey — which he, along with his dedicated Treatment Coordinator, will walk with you every step of the way.
What are porcelain veneers?
Porcelain veneers are a popular cosmetic dental treatment for people who wish to improve the appearance of their smile. Our talented cosmetic dentists use thin, tooth-coloured shells to overlay teeth so that any imperfections are hidden; leaving a dull, chipped or discoloured smile completely regenerated.
While some dentists use composite materials to make dental veneers, Bond Street only uses the highest quality porcelain that is handcrafted just for you by Australia's leading technicians.
The result: a natural, flawless smile that is as durable as it is beautiful.
What's the difference between porcelain and composite veneers?
The main difference between porcelain and composite veneers is the quality of the materials and the process of attaching the veneer shell to your teeth. With porcelain veneers, a thin porcelain shell is gently adhered to the outer-surface of your tooth, whereas composite veneers use engineered resin or other materials which are fixed to the outer surface.
Porcelain veneers are more durable than composite, meaning they can be enjoyed for many years with minimal chance of chipping or staining. They're also known for looking more natural and attractive than the alternative, which is why they're a gold standard in cosmetic dentistry.
Who is a suitable candidate for veneers?
Porcelain veneers can be a great option in your cosmetic treatment plan but it's important to have a thorough consultation with us so that we can discuss and assess your suitability.
Porcelain veneers may be a good treatment, if your teeth are:
Crooked
Have enamel defects
Suffer from fluorosis or tetracycline staining
Poorly shaped
Gapped
Discoloured
Chipped or worn
Cracked or broken
Is the dental veneer procedure painful?
One of the many benefits of choosing top-quality porcelain veneers, is that the procedure is considered non-invasive. However for maximum comfortability, your dentist will give you a local anesthetic.
What is the process of getting veneers?
At Bond Street Dental, your porcelain veneers journey starts with a smile enhancement consultation where we work closely with you to understand your expectations and how we can best help you achieve your vision. During this consultation, we will discuss whether veneers are the right solution for your needs.
Once you are considered a suitable candidate, one of our dedicated cosmetic dentists will create a custom treatment plan for you. One of the benefits of receiving your porcelain veneers with us is that our laboratory is also conveniently located on Bond St, meaning you'll never have to travel and you'll have one-on-one time with the technician who's making your veneers. After your consultation, you could be enjoying your brand new smile in as little as a few weeks.
How do I care for my veneers?
There's no real downtime required after receiving your porcelain veneers— but you may require a period of adjustment to get used to the new look and feel of your smile. To help care for your new veneers, and to ensure their maximum longevity:
Use a soft toothbrush
Avoid hard or chewy foods for approximately one week after treatment
Practice good oral hygiene
Seek treatment for teeth grinding issues
How long do porcelain veneers last?
With the right care, porcelain veneers can last for decades and offer greater longevity than those made with composite materials. Because Bond Street only use the highest quality porcelain from Australia's leading technicians, your veneers have the greatest chance of looking and feeling their best, for years.
How much do veneers cost?
At Bond Street, we pride ourselves on being completely transparent with our costs, which our treatment coordinator will personally discuss with you as we put together your tailored treatment plan. We understand that cosmetic dentistry can be a big investment, which is why we also offer a variety of flexible payment options to suit different budgets.
Should I get veneers done for a cheaper price overseas?
Going overseas for dental work may sound like a cheap alternative, but due to overly relaxed regulations and the chance of infection or sub-par materials, many who do, end up regretting their decision because they have to have the work fixed by an Australian dentist. We always advise coming and speaking to us at Bond Street before considering having major dental work done overseas.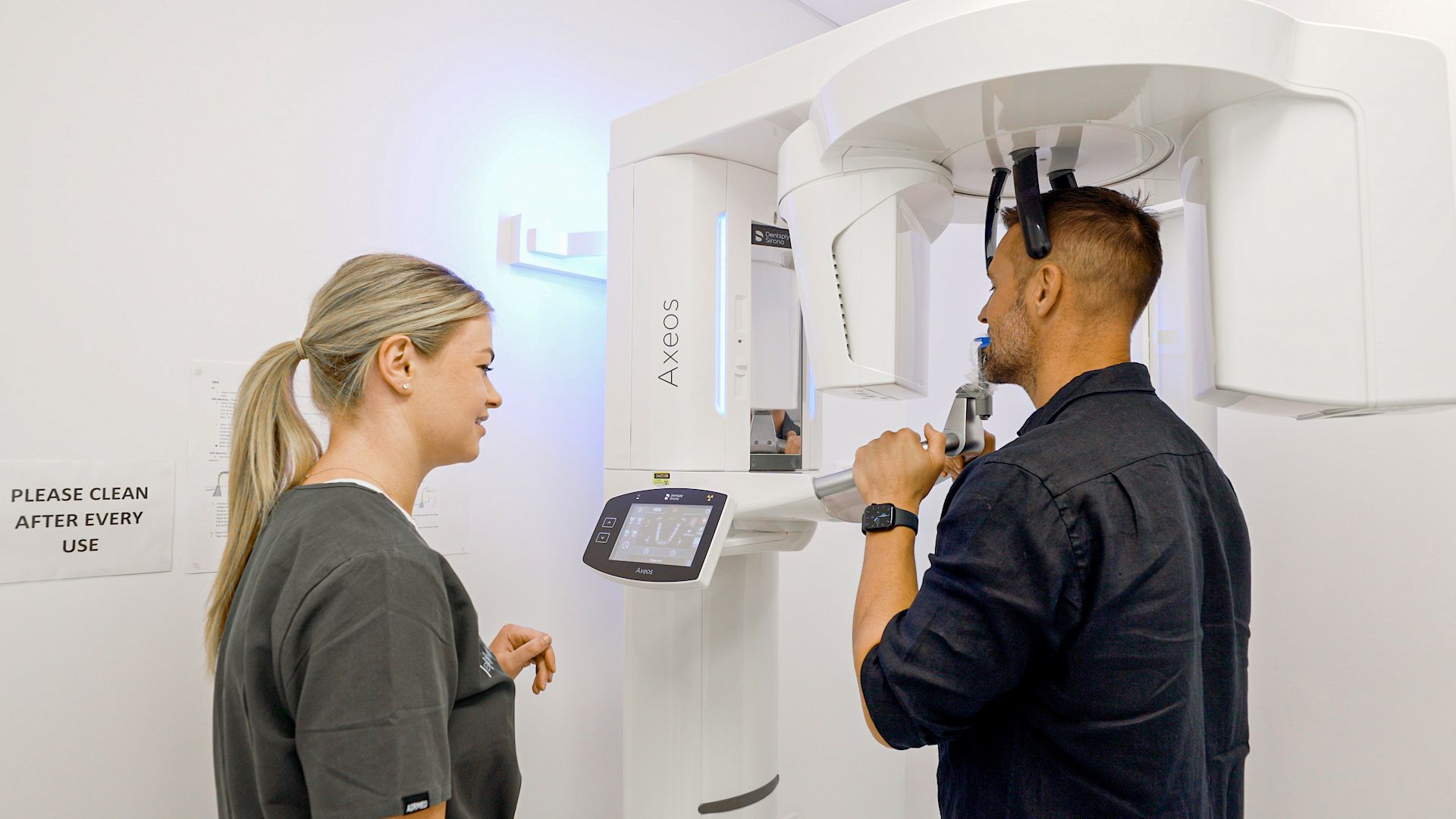 The Street Barber's Transformation
Nasir Sobhani – aka 'The Streets Barber' – has devoted his career to helping give hair cuts to the less fortunate or homeless, lifting their confidence and spirit. When it came time for Nasir to improve his own smile he came to Bond St, and experienced firsthand the transformative power of Digital Smile Design.
Watch the video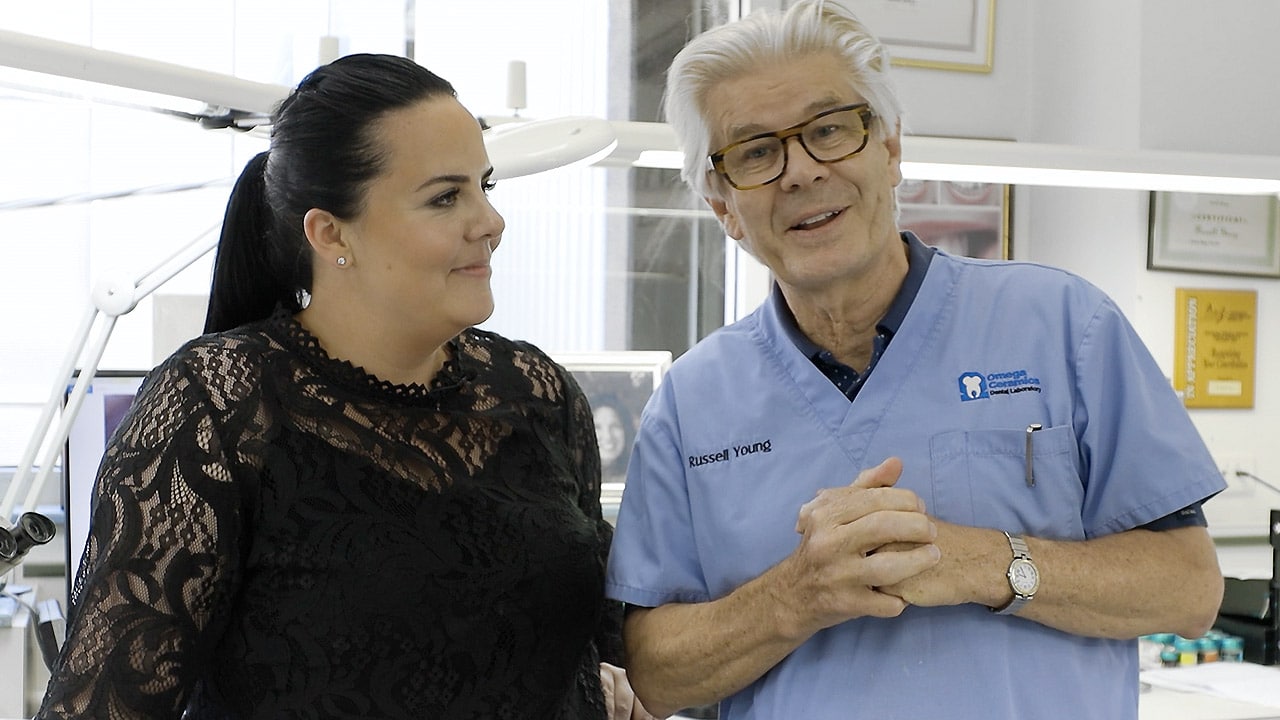 What are Porcelain Veneers?
Porcelain veneers are used to mimic natural teeth, by covering single or multiple teeth for flawless enhancement. At Bond St, we have a lab on site, with master ceramicists that create beautiful veneers that are often indistinguishable from natural teeth.
Watch the video
Famous Smiles
Some of Australia's best know stars and household names entrust Bond Street for their dental care—from sporting stars and TV personalities, to comedians and musicians.
See more of our famous smiles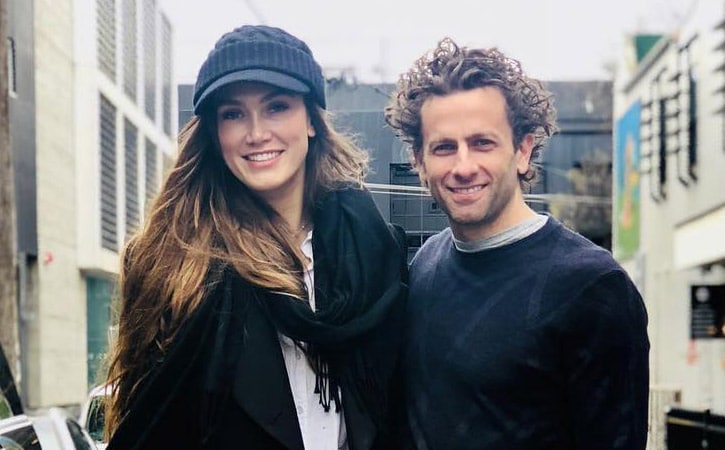 Where you can find our veneers clinic in Melbourne
At Bond Street, we help you decide on a cosmetic dental solution to meet your needs. Starting with an in-depth smile enhancement consultation, we work with you every step of the way to provide high-quality, personalised care. Book in for a consultation at our state-of-the-art South Yarra clinic.
Quick Facts
Porcelain veneers can be enjoyed for many years, outlasting composite veneers which are less durable and more prone to chipping.
"My porcelain veneers have transformed my smile, and the way I feel when I look in the mirror."
R. Matheson