Teeth don't have the power to restore themselves; but with new generation crown technology, it's almost as if they do. A second skin for cracks, chips or weakened enamel, the modern crown fuses aesthetics and function—for a new lease on life that has everyone smiling.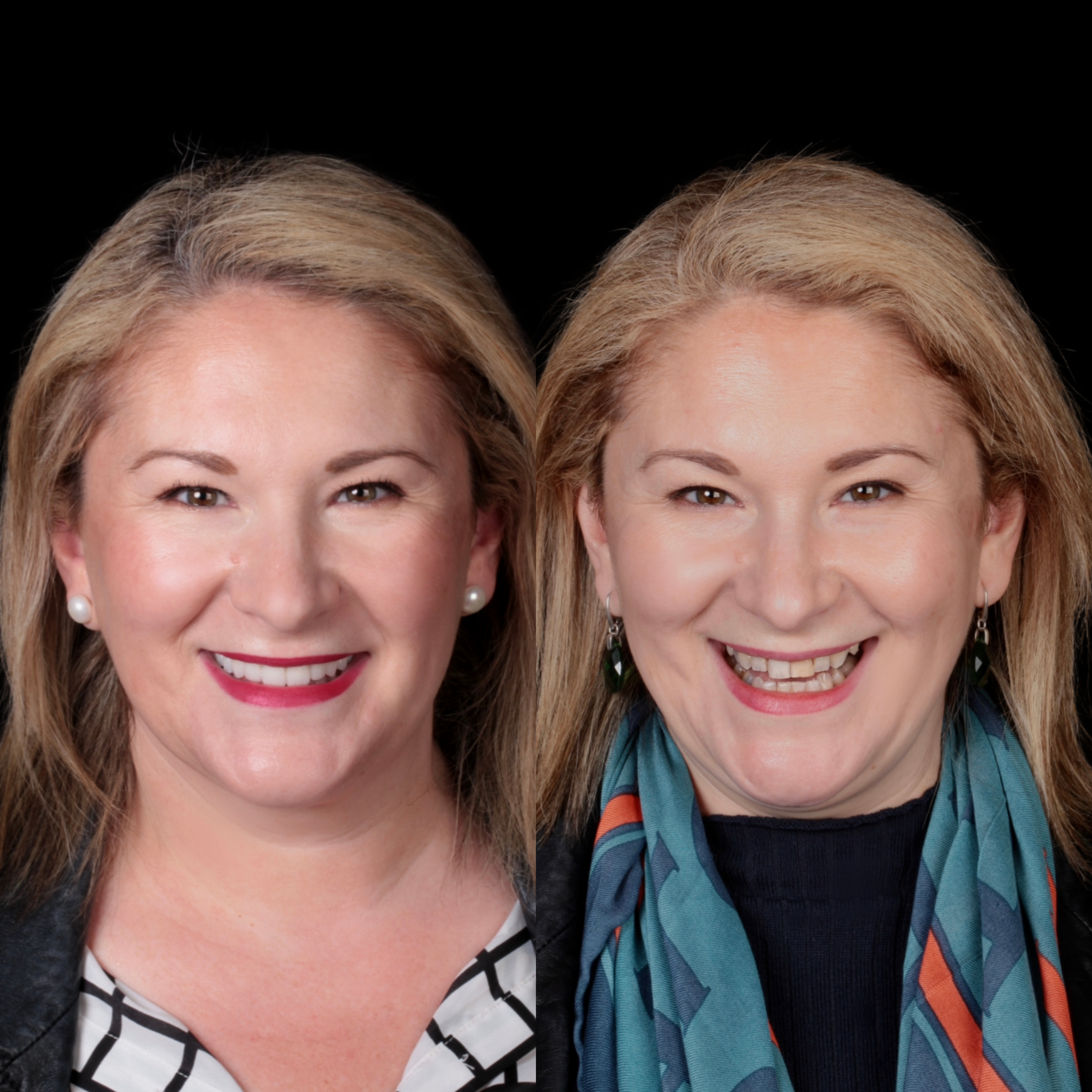 Quick Facts
Also known as a 'tooth cap', dental crowns work like a thimble. They encase cracks caused by trauma or old fillings so that damage is contained and extraction is avoided.
At Bond St, we've performed thousands of dental crowns over the years, standing at the forefront of digital technology, methods and materials. We work with Australia's leading  technicians to create state-of-the-art custom crowns with excellent longevity.
What is a dental crown?
Dental crowns are commonly used in cosmetic dentistry because of their versatility and ability to fix a number of dental issues. Simply put, they are a tooth-shaped cap made from porcelain or a mix of porcelain with other metals. By placing the cap over a damaged tooth, the structure is held together to avoid further damage. This also greatly improves  the appearance of the tooth. A dental crown only covers the tooth above the gum line and is fused to the existing tooth for comfort and convenience.
How much does a dental crown cost?
At Bond Street, we pride ourselves on being completely transparent with our costs, which our treatment coordinator will personally discuss with you as we put together your tailored treatment plan. We understand that cosmetic dentistry can be a big investment, which is why we also offer a variety of flexible payment options to suit different budgets.
What's the difference between porcelain and composite dental crowns?
The main difference between porcelain and composite dental crowns is the quality and longevity of the materials.
Porcelain crowns are more durable than composite, meaning they can be enjoyed for many years with minimal chance of chipping or staining. They're also known for looking more natural and attractive than the alternative, which is why they're a gold standard in cosmetic dentistry.
When do you need a dental crown?
Dental crowns can be used for both structural restoration and to improve the appearance of a tooth. To know if you're a good candidate for a dental crown, it's always best to book a consultation with our team to discuss your needs and suitability. You may be considered a good candidate for a dental crown, if you:
Have a tooth that's been weakened and needs protection from breaking
Need a cracked tooth to be held together
Are suffering from significant dental decay
Have been told you aren't suitable for porcelain veneers
Have a dental bridge that needs to be held in place
Need to cover a misaligned or discoloured tooth
Have a dental implant that needs to be covered
Why use a porcelain crown?
While some dentists choose to use metals or resin to make a crown, porcelain is considered the most natural looking and durable material to work with. At Bond Street Dental, we work with Australia's leading dental porcelain technicians to create state-of-the-art custom crowns with excellent longevity.
How long do porcelain crowns last?
With the right follow up care and oral hygiene, porcelain crowns can last for decades. Because the Bond Street Dental team only use the highest quality porcelain and work with the country's leading technicians, our handcrafted porcelain crowns are expected to outlast those made by resin or other composite materials.
Is getting a crown painful?
The procedure of getting a dental crown is almost entirely painless. At Bond Street, we pride ourselves on providing top quality dental care that ensures our patients are comfortable from start to finish. While crown treatment is not painful, our dentists may apply a numbing gel to the area or prescribe you a mild pain reliever, if needed.
Can I eat normally with a dental crown?
It's advised that you avoid chewy, hard or overly hot foods in the week or so after your crown is fitted so that it has time to settle and for the adhesive to properly fuse. However, one of the many benefits of a crown is that it's a permanent fixture so you don't need to remove it to eat or drink and you can enjoy all your favourite foods again in no time.
Can a dental crown stain?
While porcelain dental crowns can stain, they're less likely to then your natural teeth. The best way to avoid dental crown staining is to minimise exposure to culprits such as red wine, tobacco, coffee and tea.
Can I use teeth whitening on dental crowns?
Because crowns are made of porcelain, teeth whitening agents are ineffective on them. This means that if you wish to have your natural teeth whitened you should only ever go as white as your existing crown to avoid uneven colouring.
Can I have a dental crown on my front teeth?
Yes! In fact, using a high quality porcelain crown to cap a front or more prominent tooth is a common procedure that helps to make a smile more even and halt any structural damage. Because porcelain looks very natural and is easy to match to the surrounding teeth, it's almost impossible to tell that you've had the treatment done at all.
Can I get a dental crown when pregnant?
Normally, if you are pregnant it's advised that you avoid getting any non-essential dental work done until after birth. However, leaving significant decay exposed while pregnant can sometimes also be unadvisable. In this case, a temporary crown could be used, especially if you were already planning for a root canal. Always consult with your doctor and dentist to determine what's appropriate for you and your situation.
Why did my dental crown fall off?
When crown work is done overseas or by a less experienced dentist, there can be a higher risk of a dental crown falling out due to adhesive issues. This is usually caused by biting into overly soft or chewy food. However, even if your crown is placed by the most experienced dentist using the highest quality materials, there's still a chance that it will fall out if poor oral hygiene is practiced and the natural tooth underneath starts to decay.
Can I put my crown back in place at home before visiting the dentist?
No, it's not advisable to try and put your crown back in place if it falls out. The best thing to do is keep it somewhere safe and contact Bond Street Dental immediately so that we can organise a dentist to repair it for you, as soon as possible.
What should I do if I swallow my dental crown?
If you think you may have swallowed your dental crown it's important that you see a doctor to make sure that it hasn't entered your windpipe and is tracking correctly, then speak to the team at Bond Street about next steps.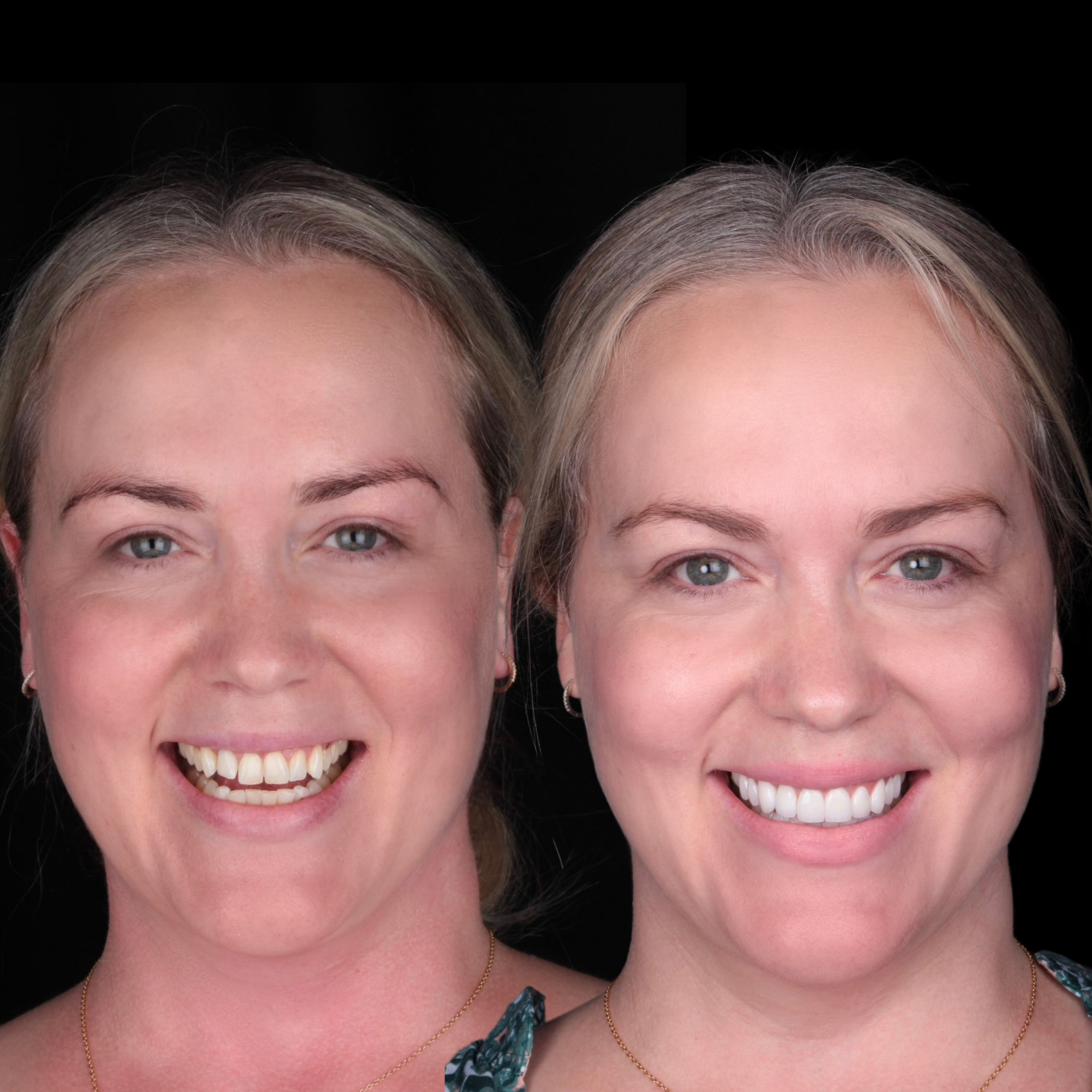 What are Porcelain Crowns?
Years of wear and tear, and extensive dental work can increase the risk of teeth developing fractures and cracks. Porcelain crowns can help provide much needed structural strength for teeth in need.
Watch the video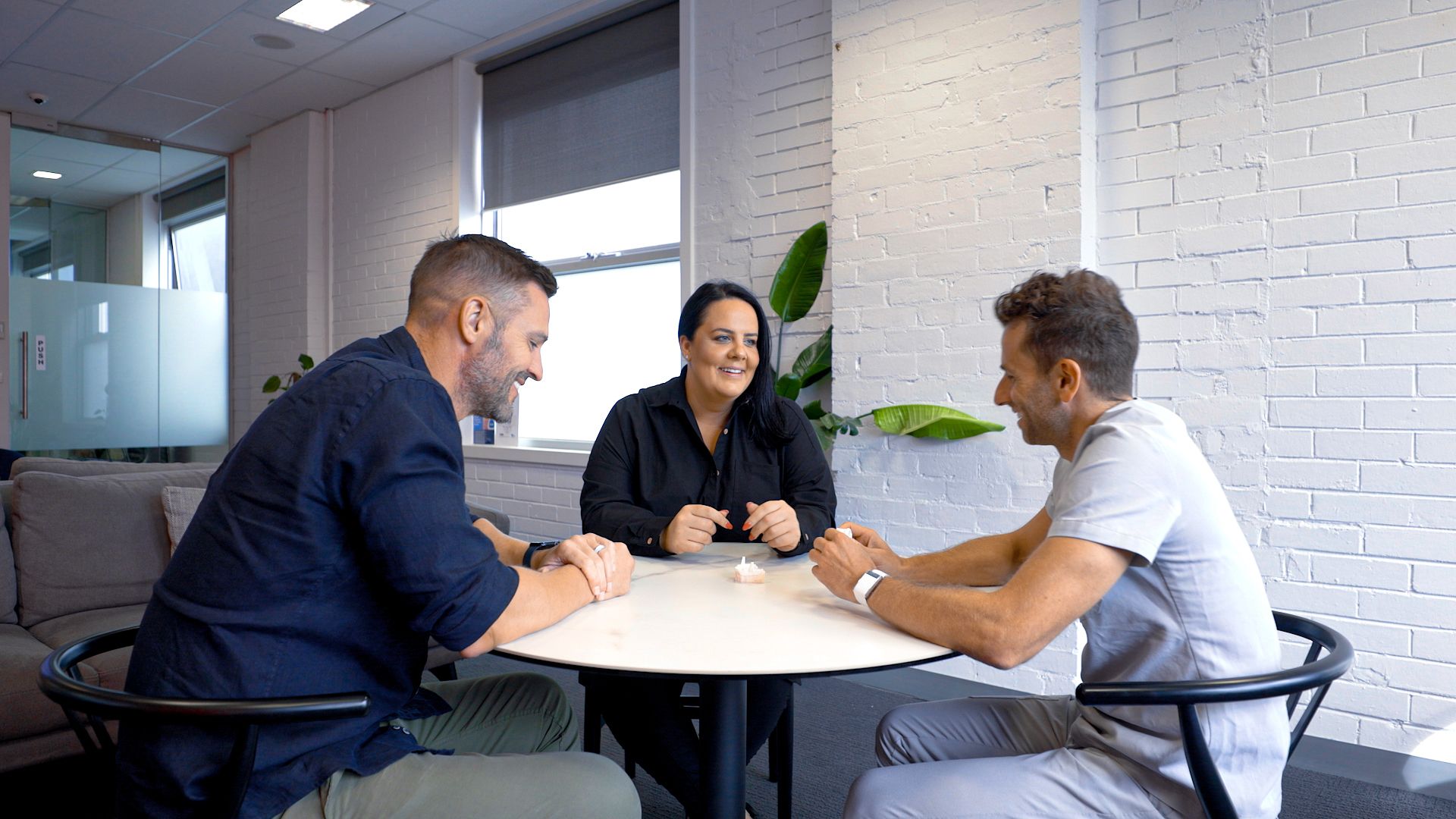 Your new smile starts at Bond St.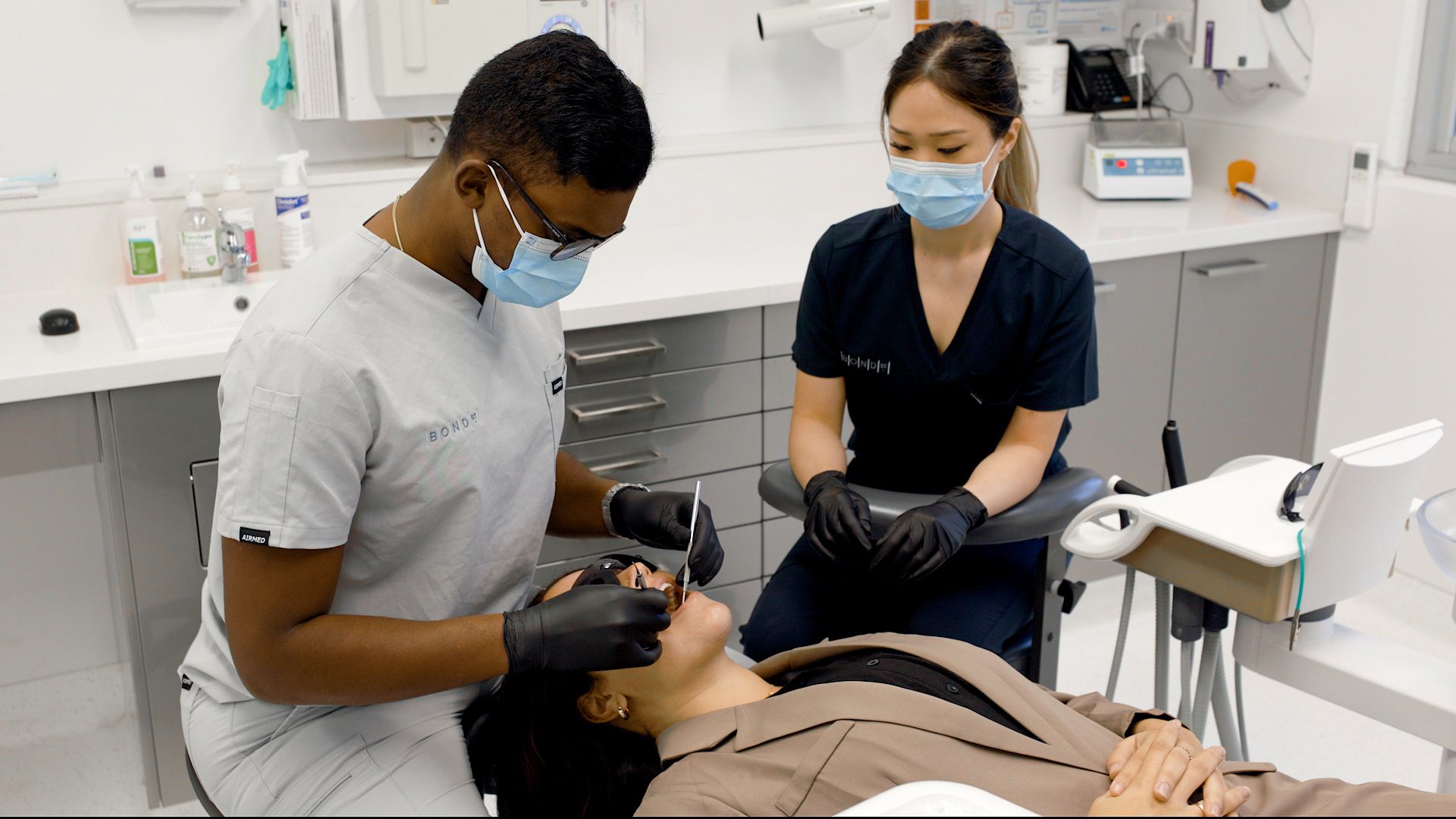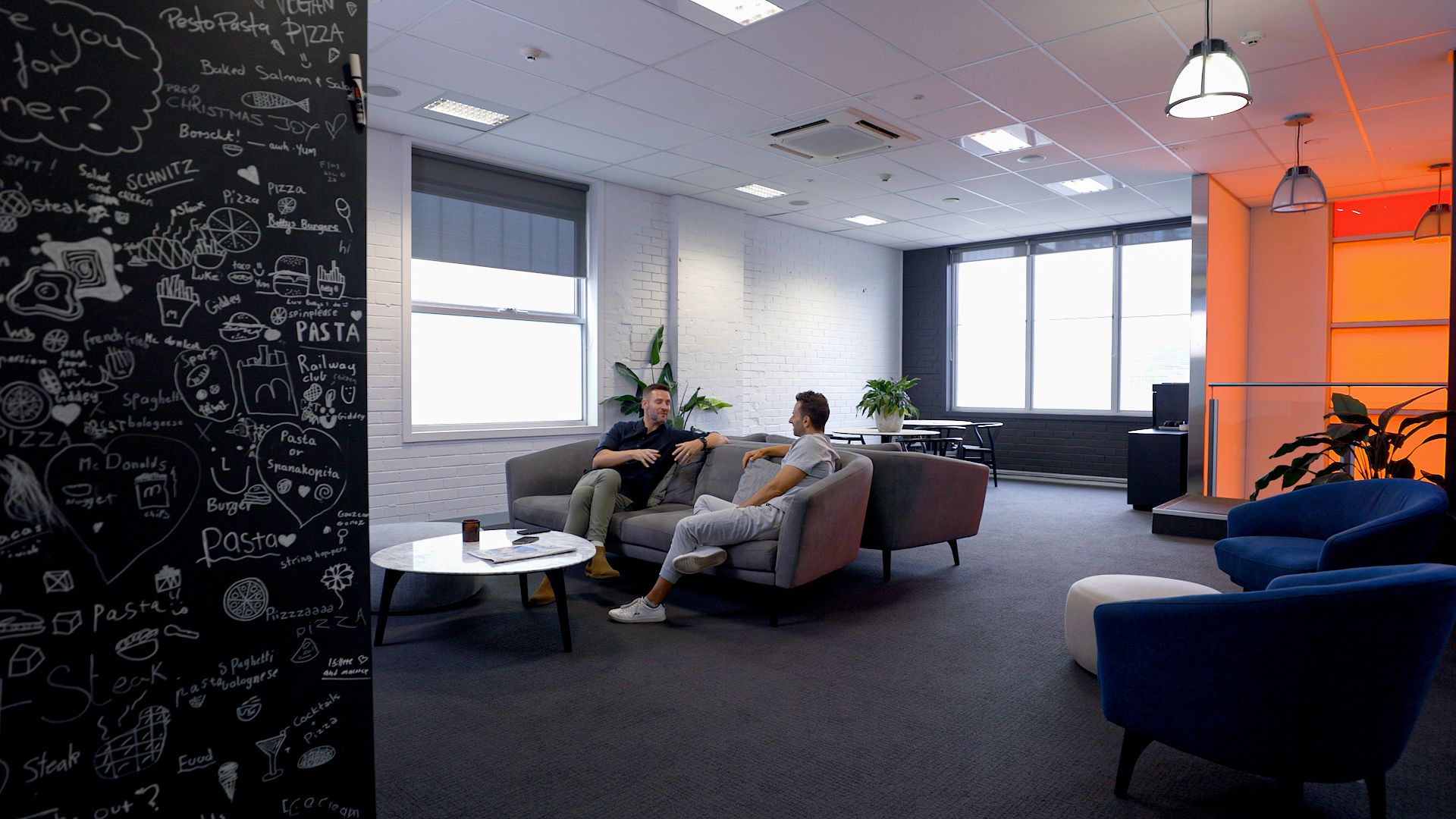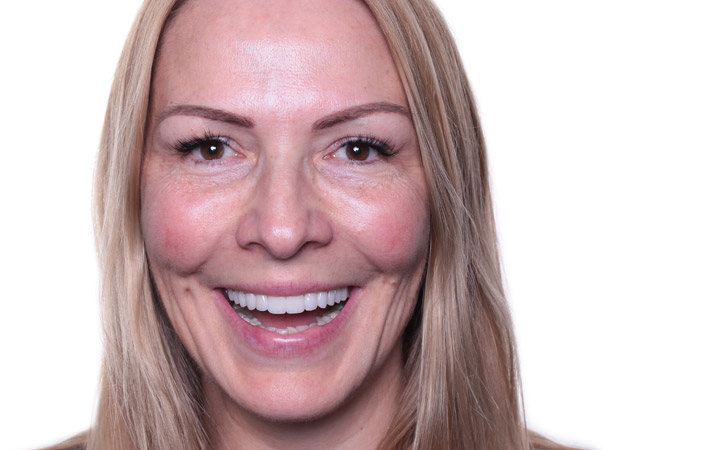 Before & After
Discover the many different patient transformations that take place at Bond St – and to help imagine what we could do for your teeth.
View the Before & After gallery
Where you can find our porcelain crown clinic in Melbourne
At Bond Street, we help you decide on a cosmetic dental solution to meet your needs. Starting with an in-depth smile enhancement consultation, we work with you every step of the way to provide high-quality, personalised care. Book in for a consultation at our state-of-the-art South Yarra clinic.
Quick Facts
When teeth are too worn down for porcelain veneers, our cosmetic dentists can achieve a similar flawless look with porcelain crowns.
"Porcelain crowns provide structural strength for our teeth."
Dr Nima