All-on-4® Implants Melbourne.
When missing or damaged teeth get in the way of life's best moments, it's time to consider the ultimate transformation. More than just a fresh start for smiles in need, All-on-4® restores forgotten comforts and pleasures—ready to be embraced with pride and ease.
The ultimate transformation, created with you, for you. The All-on-4® treatment concept is a full, fixed and immediate teeth replacement solution that can result in a brand new smile in 1-2 days.
What are All-on-4® dental implants?
Suitable for people with partial or full dentures, have missing teeth or are faced with the prospect of losing or about to lose teeth, the All-on-4® treatment concept is a permanent, full arch teeth replacement solution that eliminates the need for clunky dentures. Rather than placing multiple single tooth implants, All-on-4® allows us to set a whole row of top or bottom teeth on four Nobel Biocare titanium implants, minimising the chance of complications, improving comfortability and making long-term upkeep a breeze.
Once All-on-4® dental implants are placed, it's almost impossible to tell them apart from natural teeth. They not only look and feel just like natural teeth, but function is completely restored, allowing you to smile with pride and eat all your favourite foods.
One of the reasons All-on-4® is so popular is that it's immediate. The treatment can be performed in 1-2 days and requires no bone grafts, temporary dentures or extensive healing periods.
How can I regain my smile with All-on-4®?
When teeth are missing or severely damaged it can make many of life's comforts and pleasures more difficult. Along with reduced functionality, certain social situations can be stressful and very real health complications can arise.
In the past, people who wanted to regain their smile had no choice but to turn to clunky dentures or multiple single dental implants, painful bone grafts or extended healing periods.
With the groundbreaking All-on-4® protocol, those days are gone. You can regain your smile in 1-2 days without having to endure any of the downsides of more traditional full arch replacement techniques.
In most cases, you'll be fitted with your permanent All-on-4® implant on the day of dental surgery, allowing for almost immediate function. The structural integrity of the jaw that was compromised following tooth loss is restored, giving you back your smile almost immediately.
Why choose Bond Street Dental for your All-on-4® treatment?
At Bond Street Dental we are proudly leaders in the All-on-4® protocol, performing more treatments than any other clinic in Melbourne. We are dedicated to providing you with the highest quality care, service and technology available.
From your initial consultation to the day you leave the clinic with your beautiful and fully functioning new smile you will be completely supported by our expert team who understand what a big life decision it is to invest in your health and happiness.
From our state-of-the art clinic, latest technology and highly sought after specialists, you can have complete confidence that with Bond Street Dental, you and your All-on-4® treatment is in the safest hands.
Do I need a bone graft for All-on-4®?
Often with more traditional techniques, patients are told that they have suffered from too much bone loss and will require a bone graft or other invasive procedure before any tooth replacement can be performed.
However, one of the many benefits of receiving your All-on-4® treatment with Bond Street Dental is that the advanced technique used by the team allows most patients to receive their implants without the need for a bone graft.
Even if you've been turned away from receiving implants by other dentists, we can offer specialised implants that are designed for cases with more advanced bone loss.
To get started, book an appointment with our treatment coordinator who can discuss your unique needs or book in for our online or in-person All-on-4® information sessions.
What should I expect on my All-on-4® patient journey?
Step 1: Comprehensive consultation
During your initial consultation, we form a diagnosis and work with you to develop a treatment plan. We'll go through your detailed medical and dental history and take any necessary diagnostic radiographs, photographs and impressions required to get you started.
Step 2: Implants are placed
After your initial consultation, design and discovery you'll be booked in for surgery to place the medical grade titanium implants that will support the bridge for your new teeth. The procedure is simple, fast and while generally performed under local anaesthetic can also be performed under sedation or general anaesthetic. During this time, we'll take impressions for teeth placement.
Step 3: Try your new teeth
After your dental implants are placed, your new teeth are set in wax and ready for you to be 'tried in'. This could be on the day of your implant placement or 24-48 hours afterwards. This process allows for any necessary adjustments to tooth positioning and colour. We want your new smile to look as natural and beautiful as possible, so this is the chance to see your new look before it's finalised.
Step 4: Your brand new smile is ready
Once you and your dentist are happy with how your new teeth will look, they will be set into place and fixed to the dental implants. The process is complete. Within 1-2 days you've undergone the ultimate transformation and now have a gorgeous new smile to be proud of. With minimal downtime required, functionality is almost instantly restored and your new exciting routine can begin.
How much does All-on-4® cost?
At Bond Street, we pride ourselves on being completely transparent with our costs, which our treatment coordinator will personally discuss with you as we put together your tailored All-on-4® treatment plan. We understand that dentistry can be a big investment, which is why we also offer a variety of flexible payment options to suit different circumstances. To learn more about how we create a plan to best suit your needs, consider joining one of our All-on-4® information sessions or book a consultation with our treatment coordinator.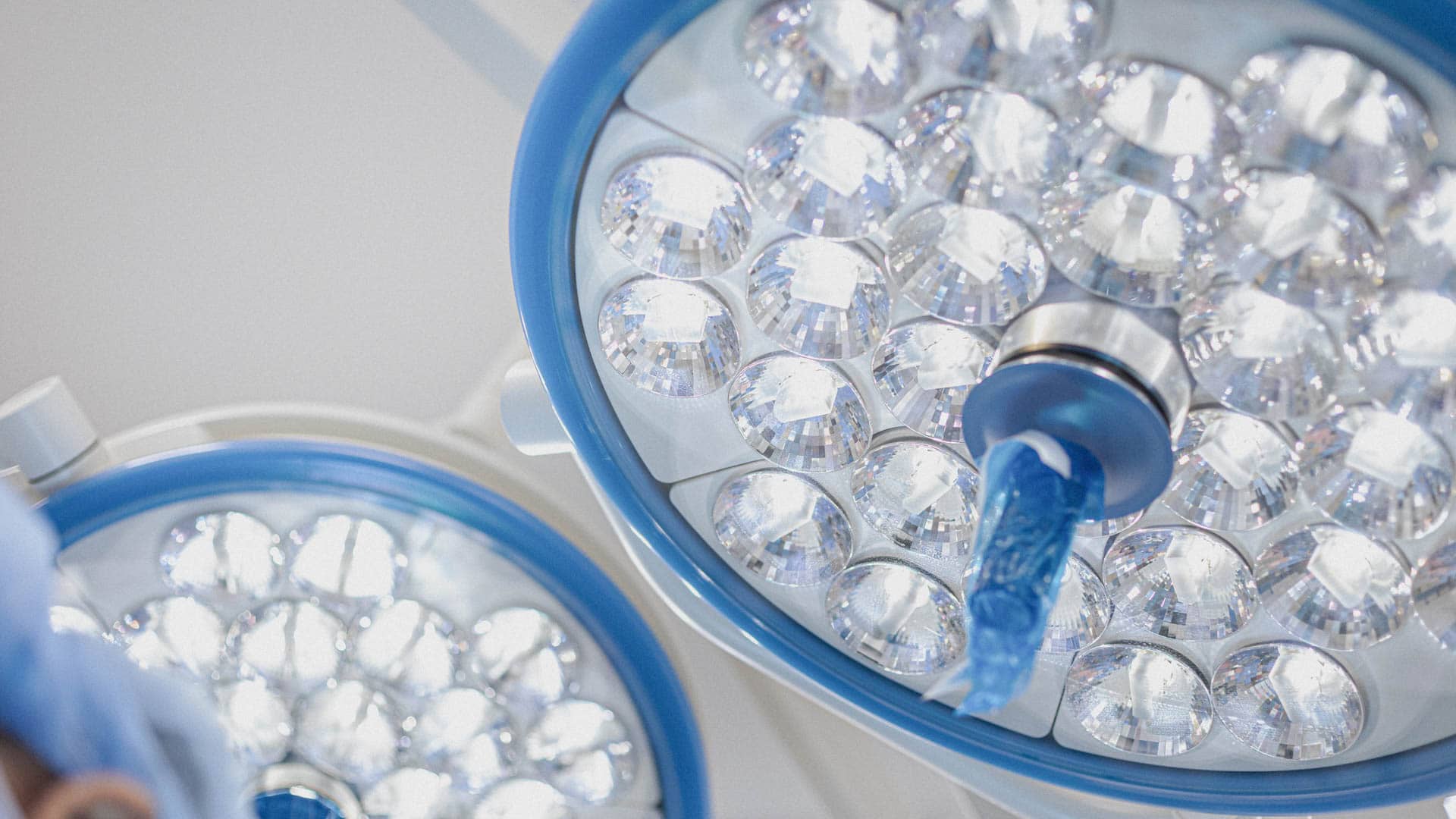 01. The Initial Consultation
Bond Street offers complimentary consultations to properly asses your unique needs.
• Cbct radiograph
• Dental examination with diagnosis
• Financial consultation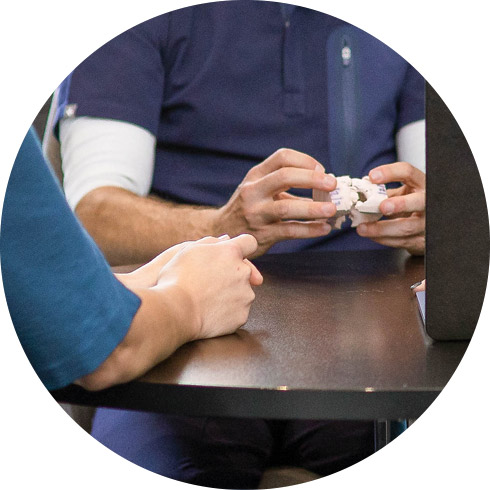 02. The Creation
Our in-house laboratory will consult with you to decide on the colour and shape of your initial set of teeth.
• Photographs
• Impressions
• Colour and shape consultation
03. Surgery Day
This is your big day! You'll say goodbye to any infected teeth and hello to your first set of All-on-4® teeth. These are your 'training wheel' teeth that will be with you for 3-5 months, so we can get your speech, function and look just right.
General or local anaesthetic including recovery and day surgery facilities
Removal of all infected teeth and bone
Indexing for initial teeth and insertion within 24 hours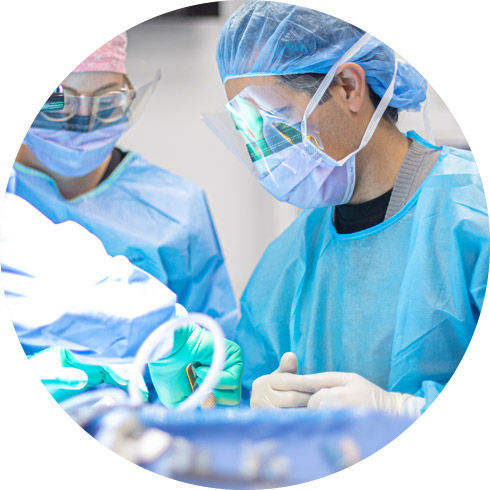 04. Review Appointments
We will invite you in for a series of review appointments, in which we'll monitor your healing closely and get your feedback on your new teeth so that we can make the necessary adjustments whist we make your final set of teeth.
2 Week review
1 month review
2 month review
3 month review
Master impressions
Try-in of your permanent teeth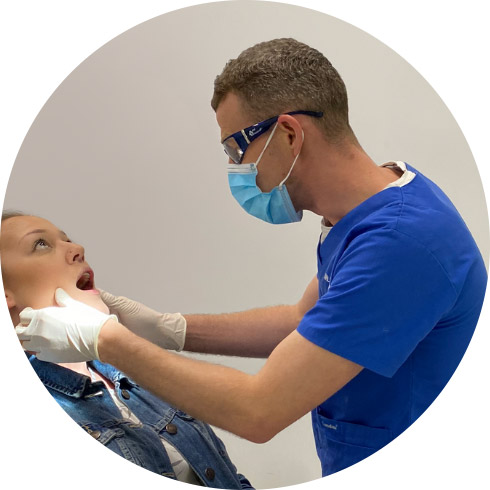 05. The Final Round
Today you will receive your final set of teeth. Flawlessly designed to give you excellent function, speech and a beautiful new look.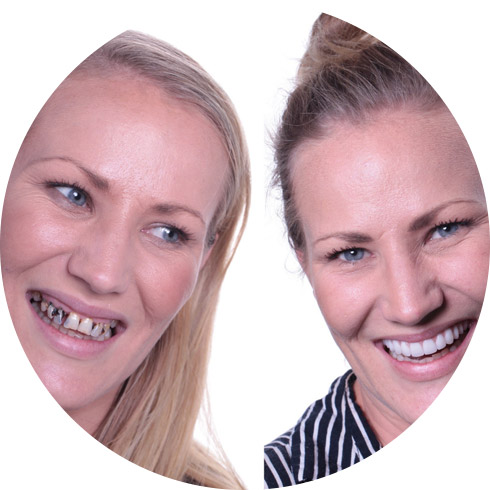 06. After Care
We recommend visiting a professional dental hygienist every 6 months. Our hygiene team at Bond Street Dental is trained in All-on-4® care. Every 6 months we will clean your implants and prosthetic and take regular x-rays to closely monitor your implants.
Good home care and hygiene is required, so our team will also teach you exactly how to care for your All-on-4® at home.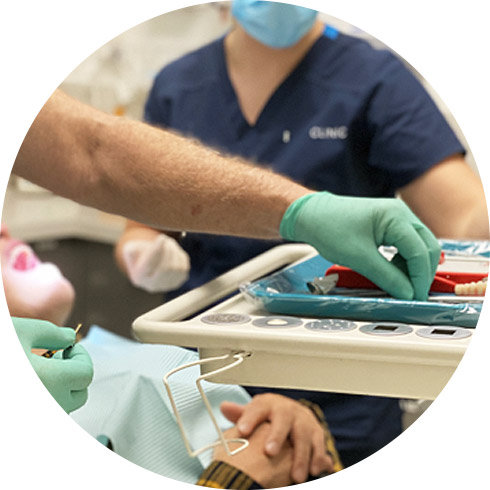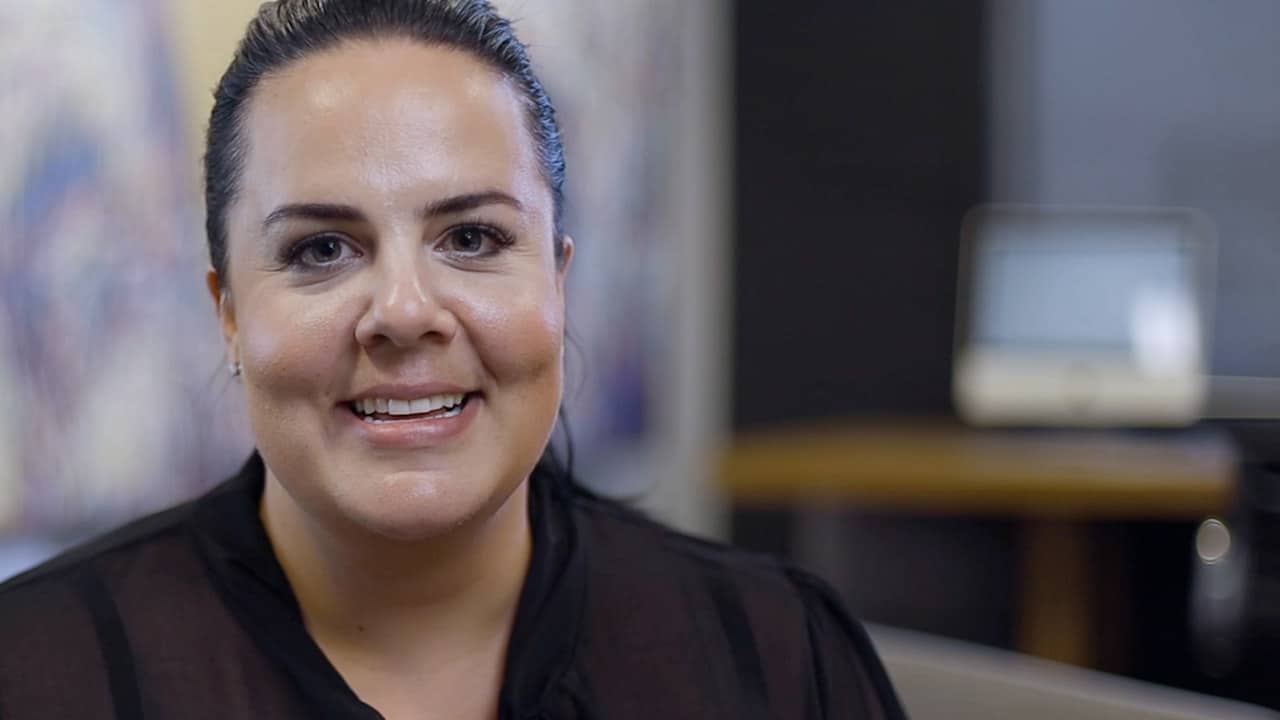 What is Transformation?
Transformation means different things to different people. Watch our team share their reflections on what transformation means at Bond St.
Watch the video
"Our protocol really is gold standard and we're here for you, every step of the way."
Steffanie Lehmann
All-on-4® Dental Implants | One of the most innovative dental technologies of our time.
Quick Facts
Our renowned team is led by dentists who have been personally trained by leaders in All-on-4®.
Patient Transformations
Imagine standing in front of the mirror and seeing your teeth in a completely new light – one that you didn't think was possible.
View the Before & After Gallery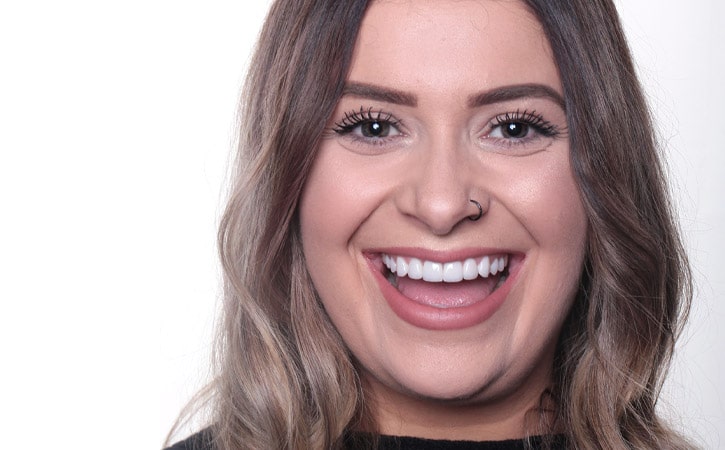 Where you can find our dental implants clinic in Melbourne.
At Bond St, our dentists can help find a dental implant solution to meet your needs. Whether it's a single tooth, several teeth or full upper and lower arch replacement, we work with you every step of the way to provide high-quality, personalised care. Book in for a consultation at our state-of-the-art South Yarra clinic.