Future proof your smile
When dental services are only sought to treat existing problems, there's no protection against future tooth loss and decay. With preventative care, oral health is always in tip-top shape—for a future proof smile that can be enjoyed for a lifetime.
Quick Facts
Preventative dentistry can include:
Dental hygiene
Teeth grinding solutions
Diagnostic testing
Learn more about the preventative steps our dentists take to ensure optimal oral health is maintained, long into the future.
What is preventive dentistry?
Preventative dentistry is the philosophy we embrace to ensure we're meticulous in identifying and addressing any potential dental problems before they have the chance to become more significant down the track.
Some of the issues that preventative dentistry address include: cavities, gum disease, tooth sensitivity, overcrowding, excessive plaque buildup and any other dental conditions that when left untreated can result in significant oral health issues, extensive restorative treatment or the loss of teeth.
Regular checkups and cleaning appointments are the foundation of preventative dental treatment.
Why is preventive dentistry important?
In our younger years, it can be easy to skip regular checkups or cleans and even overlook small dental issues because they don't feel like a big deal or priority to us at the time. For too many people, trips to the dentist are only scheduled once they're experiencing significant pain or they're in danger of losing teeth.
However, when oral health problems are left untreated, the issues compound over time, until it can be too late to save teeth that have been weakened. By this time, the only options left may be tooth replacement or major restorative work.
And it's not just teeth that are affected when preventative dental care has been overlooked. Our oral health is directly linked to our overall health and when not properly managed has been shown to contribute to:
Heart disease
Diabetes
Stroke
However, with regular visits to Bond St, the risk of cavities, gingivitis, enamel loss, periodontitis and other health concerns are significantly reduced.
Our team's dedication to perfection makes us skilled at identifying problems in their earliest stages, to help your smile remain attractive and healthy for years to come.
When you and your dentist embrace a philosophy of preventative care, you can avoid many of the significant costs that can be involved when teeth replacement or major restorative work becomes your only option.
What do preventive dentistry appointments include?
Preventative dentistry appointments include general checkups with a dentist as well as scheduled cleans with a dental hygienist.
At Bond St, our team never seek a quick fix to your oral health solutions, instead working with you to create a comprehensive treatment plan that involves personalised self care instructions—such as brushing, flossing and nutrition—as well as the in-chair treatments you need to keep your smile in tip-top shape.
If you're experiencing some cosmetic dentistry issues such as overcrowding, your dentist may suggest that teeth straightening is required to ensure that you can properly clean hard to reach places yourself, at home.
How can regular dentist visits help prevent tooth decay?
While regular brushing and flossing is essential for preventing tooth decay, without regular visits to the dentist for checkups and professional cleaning, plaque can still form around the gums and teeth. If this is allowed to build up, over time tooth decay will become a problem that can result in the loss of teeth or gum disease.
However with regular visits to Bond St, our dentists and hygienists can address your build up while it's still treatable, and using our state-of-the-art tools, ensure that it's thoroughly removed. It's essential that your hygienist is highly trained because missing even a small amount of plaque during your professional clean can foster an environment where bacteria is allowed to multiply and cause more plaque.
What are fissure sealants?
A fissure or dental sealant is a thin coating that dentists place over the grooves, pits or fissures of your molar teeth to help protect them from food getting in and causing decay. Rather than a filling which is a reactive solution for a cavity, fissure sealants help to prevent them in the future.
The materials that are used for fillings and fissure sealants are similar but the consistency is different. The process of placing a fissure sealant is quick and easy, and rarely causes discomfort. Your dentist will let you know if a fissure sealant is a good option for you.
Do I need a custom mouthguard?
If you participate in sports that require a mouthguard, you may have been tempted to purchase a one-size-fits-all option from a chemist or sports shop. While these can be an okay short-term solution, for the ultimate comfort and teeth protection, it's essential that you consider investing in a custom mouthguard with Bond Street Dental.
Unlike bite and boil mouthguards, our custom mouthguards are specially fitted to you or your child and cover both the teeth and part of your gums, for maximum protection. Even if you already have a custom mouthguard, book an appointment with our treatment coordinator to assess it for wear and tear, as it may need to be replaced. Often, custom mouthguards are even covered by private health insurance.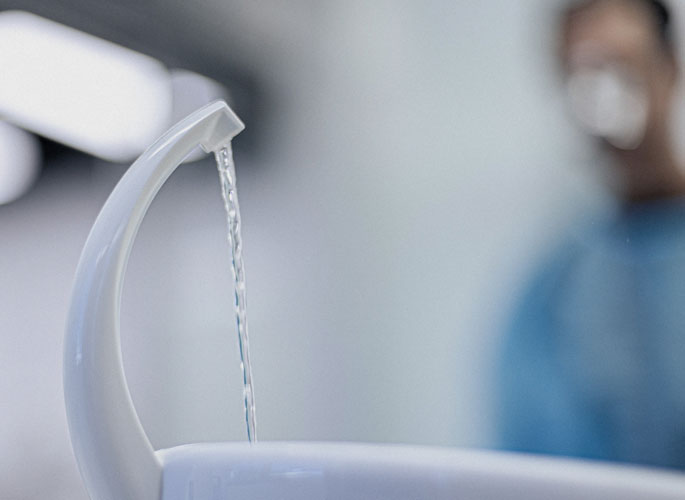 Ready to speak to our team? There's no obligation to go ahead with any treatments. Simply book in for your transformation consultation to discover more about how we can help you.
"Prevention is about making the right decisions today, to protect you tomorrow."
Dr. Jessica Aneja
Where you can find our preventative dentistry clinic in Melbourne
At Bond St, we do much more than perform preventative dentistry. Starting with an in-depth consultation, we work with you every step of the way to provide high-quality, personalised care.
Book in with our treatment coordinator at our state-of-the-art South Yarra clinic, today. Ready for your transformation?
Quick Facts
Our ultimate goal is to help you avoid major dental work later in life, by treating smaller issues, today.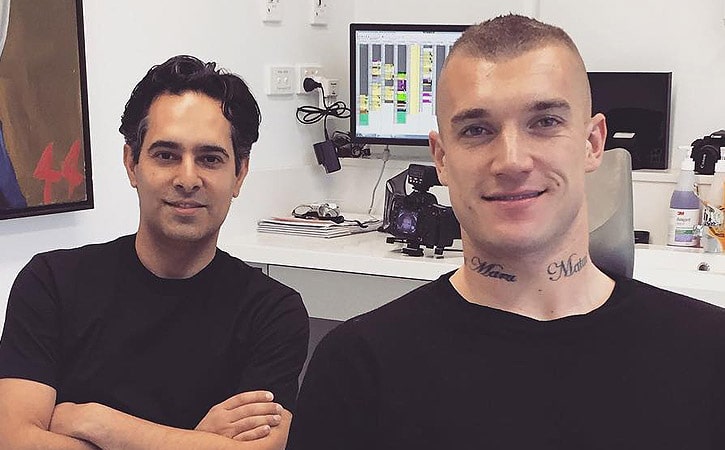 Famous Smiles
Some of Australia's best know stars and household names entrust Bond St for their dental care—from sporting stars and TV personalities, to comedians and musicians.
Discover more of our famous smiles