By replacing missing or damaged teeth with dental implants, the foundation of a smile can be restored— for the enjoyment of all life's pleasures.
It all begins with a smile
When tooth replacement is needed, there are different options available, including conventional dental implants, immediate dental implants and our state-of-the-art All-on-4® implants.
What is a dental implant?
A dental implant is a tooth restoration option used by cosmetic dentists to replace missing or damaged teeth. Once complete, a dental implant should have the same appearance and functionality of a natural tooth.
Since they don't need to be removed for eating or cleaning, dental implants can be a great option for patients who are after a permanent and comfortable tooth replacement solution.
During the dental implant treatment a titanium root is implanted underneath the gum and fused into the jawbone, providing a solid foundation for a crown or bridge to be placed.
When are dental implants used?
Dental implants may be considered part of your cosmetic dental plan if you have missing or damaged teeth that need to be replaced. People can lose teeth for a variety of reasons, including:
Advanced gum disease
Cavities
Physical injury and trauma
Other diseases, medication and medical treatments that decrease saliva production
How much do dental implants cost?
If you're a suitable candidate for a dental implant, our dentists will discuss costs with you, and provide you with a tailored treatment plan detailing all fees. As well as being completely transparent, we have a variety of flexible payment options to suit different budgets.
What are the benefits and risks of dental implants?
When properly fitted, maintained and cared for, dental implants can have many benefits, including:
The appearance and feel of natural teeth
Durability that can last a lifetime
Improved speech
Comfortability due to their permanent nature
Improved oral health
Ability to eat certain foods that were difficult when teeth were missing or with dentures
Improved confidence that can come from a healthy, full smile
While complications are rare and unlikely to result from your dental implant treatment, as with any surgery there are potential risks. These may include:
Damaged nerves
Infection
Potential sinus problems
Who is suitable for dental implants?
Not everyone is suitable for dental implants. During your consultation, your dentist will assess whether your bone structure is strong enough to support an implant and whether there is enough room for the implant to fit.
Other indications of whether you are suitable for a dental implant include:
Having healthy gums that are free from disease
Adequate jaw size and condition
A willingness to commit to good oral health practices and implant maintenance
What is the process of receiving a dental implant?
While individual cases may vary, the dental implant process is as follows:
A thorough dental examination is performed
If required, preliminary procedures such as bone grafting or teeth extraction occur
The jawbone is prepared for surgery
Implant placement begins by inserting a titanium screw into the jawbone below the gum
Implant is left to heal and fuse into the bone for approximately two to three months
Abutment is placed onto titanium screw implant
Exposed tissue is left to heal for approximately two weeks
Impressions are taken of teeth to fit new dental crown
Crown is attached to abutment
How long does the dental implant process take?
The length of the dental implant process depends on factors including oral health, bone density, the number of implants being placed and any required preliminary treatments. While conventional dental implants may take months to complete, the All-on-4® procedure is a faster process, as no bone grafts are required.
How long do dental implants last?
Because dental implants are made of titanium—a biocompatible material the body accepts and fuses into the jawbone— the foundation for your replacement teeth is sturdy and designed to last for decades.
To optimise the lifespan of your dental implants, pay careful attention to oral hygiene, maintain routine checkups and embrace healthy lifestyle initiatives such as quitting smoking.
How do I care for dental implants?
Caring for dental implants is similar to caring for your natural teeth. By following a healthy overall lifestyle and maintaining a routine of brushing, flossing and using mouthwash twice daily, you'll help care for your dental implants for life.
When you receive implants, your dentist will also give you tips and tricks for cleaning the area thoroughly, so that the soft tissue stays healthy and avoids infection.
Should I get my implants done for a cheaper price overseas?
While travelling overseas for cheaper dental implants can sound tempting, you can run the risk of complications or infection.
Some countries don't meet the standards and regulations set by the Australian Dental Association, meaning the implant material, as well as hygiene protocols and surgery techniques can lead to future problems. Some patients who've chosen to have their treatment performed overseas find that the implant breaks down and doesn't last long, they may suffer from painful infections or the outcome can look unnatural and unattractive.
Does the brand of dental implant matter?
The brand of a dental implant can make a big difference on ease of use, bio-compatibility, and design. At Bond Street, we work with Nobel Biocare and the All-on-4® protocol to provide you with high quality implants from our experienced team of dentists and oral surgeons.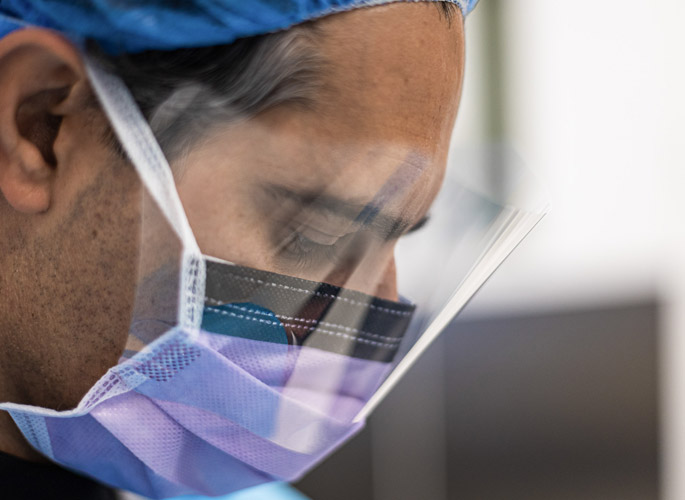 "See yourself in a way you never expected."
Dr Brent
Optimal quality & longevity
Our dental implants are made of the highest quality materials, designed to fit naturally into your life — for optimal implant longevity and comfort.
Quick Facts
The Bond Street dental team have placed more Nobel Biocare implants than any other clinic in Australia.
Famous Smiles
Some of Australia's best know stars and household names entrust Bond Street for their dental care— from sporting stars and TV personalities, to comedians and musicians.
See more of our famous smiles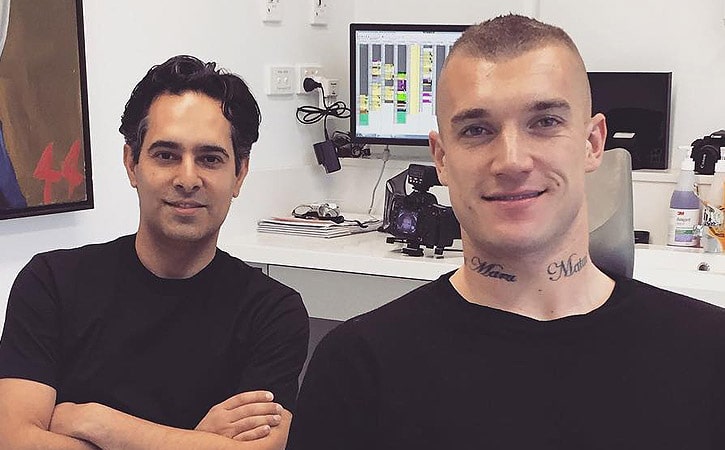 Where you can find our dental implant clinic in Melbourne
At Bond Street, we can help you find a cosmetic dentistry and dental implant solution to meet your needs. Every stage of your treatment can be done in-clinic, from your initial consultation to treatment with one of our maxillofacial surgeons, if your case is more complex.
No matter what treatment you come to us for, you can be sure that we'll work with you every step of the way to provide high-quality, personalised care. Book in today for a consultation at our state-of-the-art South Yarra clinic.
Ready for your transformation? 
Book your transformation consultation today.