A comfortable solution
When a tooth's suffered trauma or is infected beyond repair, extraction was once the only option. With root canal treatment, damaged pulp is removed to save your natural tooth—for a comfortable solution to dental pain.
Modern technology
Once considered a painful and invasive procedure, advancements in technology and technique have made the modern root canal comparable to receiving a filling.
Over the last 30 years, our on-site specialists have performed thousands of root canal treatments for the Melbourne community, so you can be sure you're in safe hands.
What is a root canal?
Root canal treatment, also known as endodontic treatment, is the process of removing infected tissue from the soft centre of the tooth.
Our teeth have an enamel outer layer, second layer known as dentin, and a soft core filled with dental tissue. This tissue can become infected when there's been a trauma or decay. When this soft core is infected, the nerve inside is at risk of dying.
To save a tooth, dentists can perform root canal treatment, where they remove the dental tissue inside your tooth, and then seal it off so that no bacteria can return and multiply. Root canal treatment is often accompanied with a dental crown to strengthen the structure of the tooth post-treatment.
At what age should a child start seeing a dentist?
There's a misguided belief that children don't need to see a dentist until they have their full set of baby teeth. However, dentistry isn't just about teeth! Bringing your child in early so they can have their gums, lips and mouths checked as well as their teeth helps dentists identify any potential problems before they have a chance to take hold.
Your dentist will check that your child's oral development is tracking how it should and for this reason, many parents choose to schedule their child's first dentist appointment when their first tooth comes through. It's recommended that children start seeing a dentist from at least 12 months old. (bring them in with you when babies to get used to environment)
When is root canal treatment required?
As well as being painful, when an infected tooth is untreated it can lead to the need for extensive dental treatment or tooth loss. In the past removing the tooth was the only option, but modern root canal treatment gives dentists a safe and effective solution for saving the tooth, so that you can keep your natural smile, longer.
What are the signs that I might need a root canal?
Some of the signs that you might need a root canal include:
A severe toothache
Difficulty chewing food
Unusual sensitivity to hot and cold foods
Darkening of the tooth
Sore and swollen gums
Sore and swollen face or neck
A hole in the tooth
Can a root canal infection be avoided?
The only way to avoid a root canal infection is to maintain good oral health habits, just as you do to avoid cavities. This includes:
Brushing twice a day
Flossing once a day
Using a quality fluoride toothpaste
Seeing your dentist for check ups every 6 months
Having your teeth professionally cleaned yearly
Avoiding sugary drinks and poor quality food
What does root canal treatment involve?
As Bond Street, you can have your root canal treatment performed by one of our general dentists or by our root canal specialists.
In the past, root canal treatment had the reputation for being painful and invasive but this is no longer the case. Improvements in anaesthesia, technology and technique have made root canal treatment quicker and more comfortable than ever. Many patients compare the feeling to receiving a filling.
After receiving anaesthesia, your dentist will extract the damaged nerve and tissue from inside your tooth, then fill it with medicine and seal it off to protect it from further infection. Keep in mind that because the tooth will be more prone to cracking, root canal treatments also require a dental crown to protect the natural tooth underneath.
Is root canal treatment painful?
At Bond Street, our number one priority is ensuring that our patients are relaxed and comfortable before any treatment. Our highly experienced and sought after team have access to leading technology in our state-of-the-art clinic, meaning we can provide you with everything you need to make your root canal a positive experience. As well as being provided with anaesthesia to numb the area, our experienced dentists and specialists will treat you quickly and effectively so that you have minimal discomfort and next to no downtime.
How much does a root canal cost?
If root canal is the right treatment option for you, we will discuss costs, and provide you with a tailored treatment plan detailing all fees. At Bond Street, we pride ourselves on being completely transparent with our costs, which our treatment coordinator will personally discuss with you as we put together your treatment plan. We also offer a variety of flexible payment options.
What aftercare do I need for root canal treatment?
Root canal treatment doesn't require downtime and you can go back to work or drive yourself home as soon as you feel comfortable. Your dentist will prescribe you over the counter painkillers to help you with any mild discomfort.
If your root canal treatment is performed over a few visits, it's important not to chew or bite down hard on the treated tooth until it's fully restored. This will avoid cracking or damaging the tooth. Once you've had your crown placed over your natural tooth, it's important to maintain good oral hygiene to keep the area clean and avoid infection.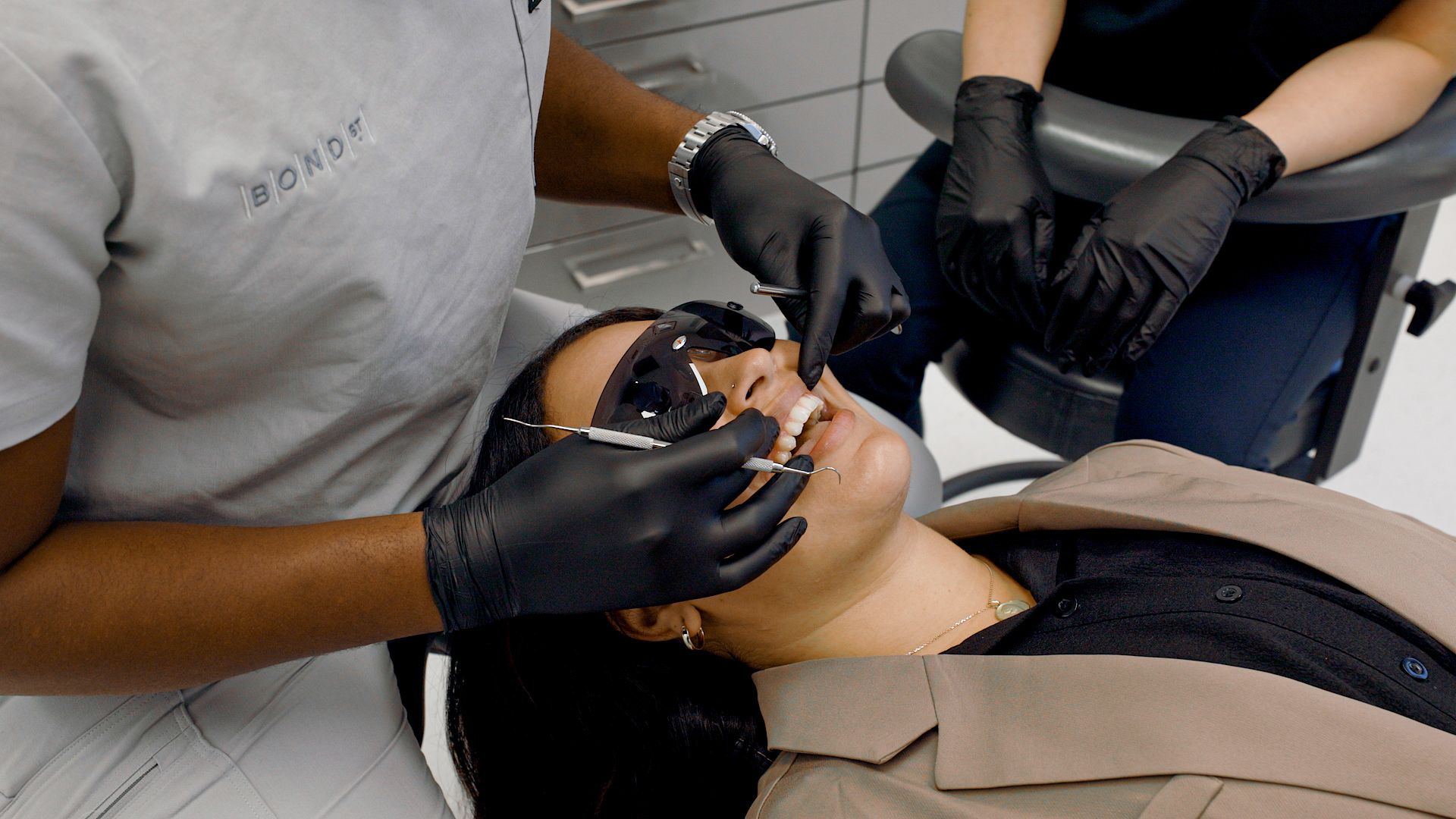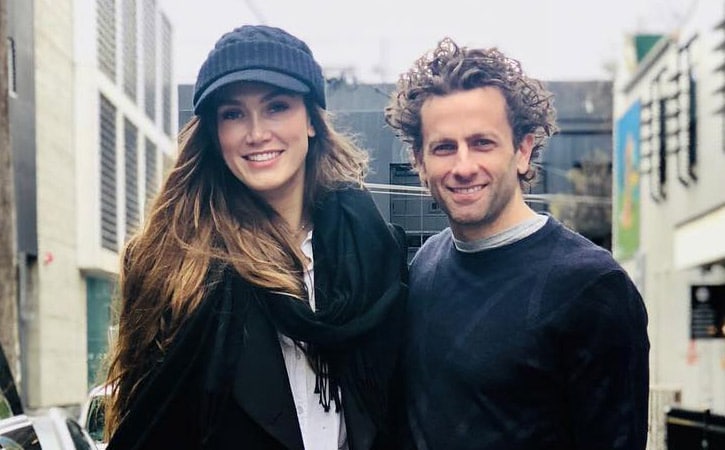 Famous Smiles
Some of Australia's best know stars and household names entrust Bond Street Dental for their Dental care – from sporting stars and TV personalities to comedians and musicians.
See more of our Famous Smiles
Where you can find our root canal clinic in Melbourne
At Bond Street, we do much more than perform general dentistry. Starting with an in-depth consultation, we work with you every step of the way to provide high-quality, personalised care. Book in for a consultation at our state-of-the-art South Yarra clinic.
Ready for your transformation? Book an appointment or find us below.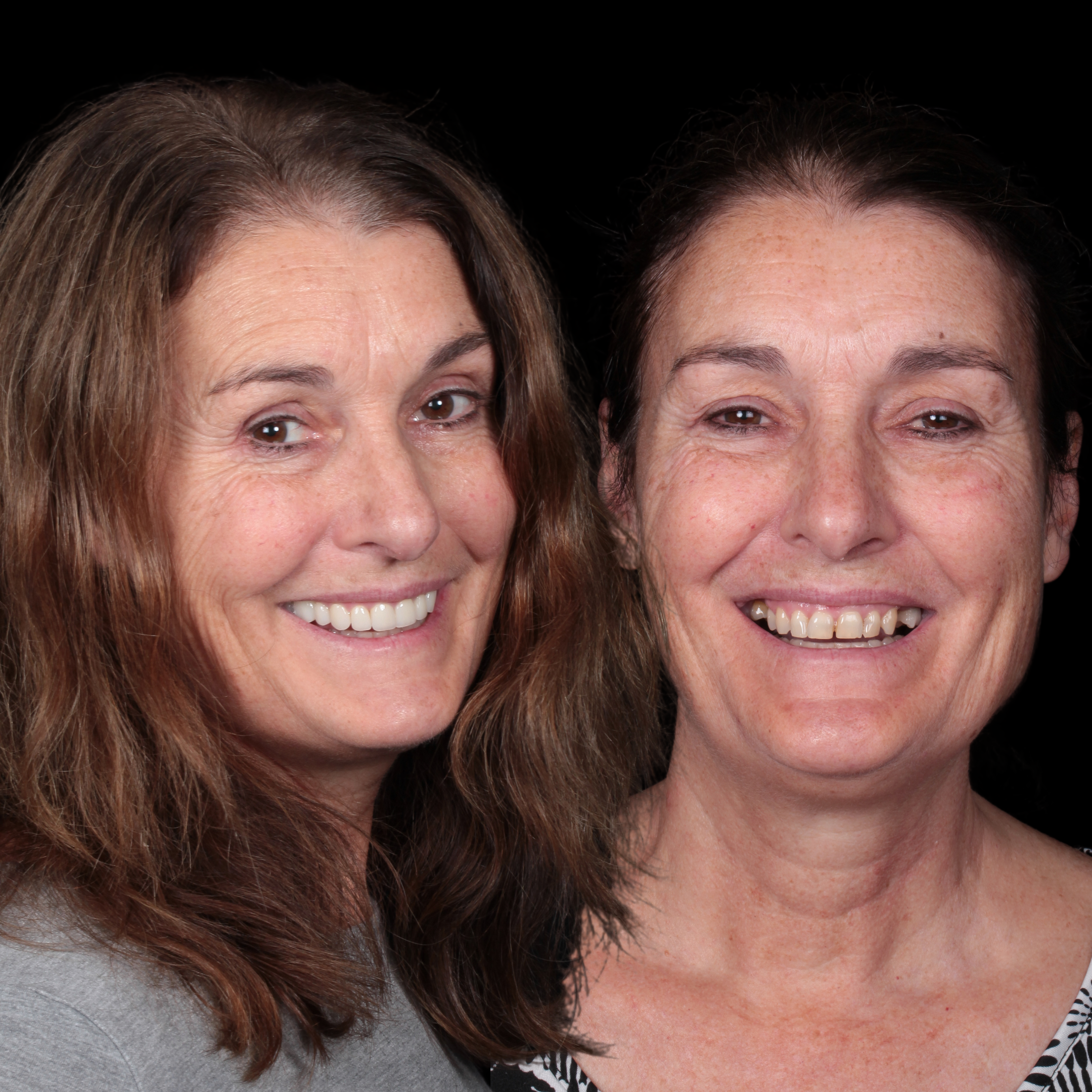 Quick Facts
Root canal treatment works by removing damaged or infected tissue inside your tooth in order to reduce pain and avoid future infection.
"Confidence is being happy and being yourself".
Basil Fletcher