Why Women Over 50 are Choosing Digital Smile Design
15 Mar 2021
There has never been a greater time in history to be a woman over 50 in Melbourne. Women are living longer, in fact, Melbourne has the longest life expectancy in Australia, and our quality of life has improved. We have begun to understand, as a nation, that as we look after our physical and emotional health and well being, we can see a direct result in the longevity and quality of our lives.
Entering your 50s is a great time to focus on your health. If you have a family, they are most likely more independent, giving you more time to do things for yourself. If you have spent the previous decades setting up a business or a career, you are likely now reaping the rewards of years of hard work. Women in their 50s, more than ever before, are beginning to make the investment in them, for continued future health and well being.
This is inspired by women in their 50s in the media shown to be ageing gracefully and living well. Women like Nicole Kidman and Elle Macpherson now in their fifties, and women like Kylie Minogue and Cate Blanchett, fast approaching this turning point, show us that we can age in style and naturally, whilst making changes where needed to enhance the quality of our lives.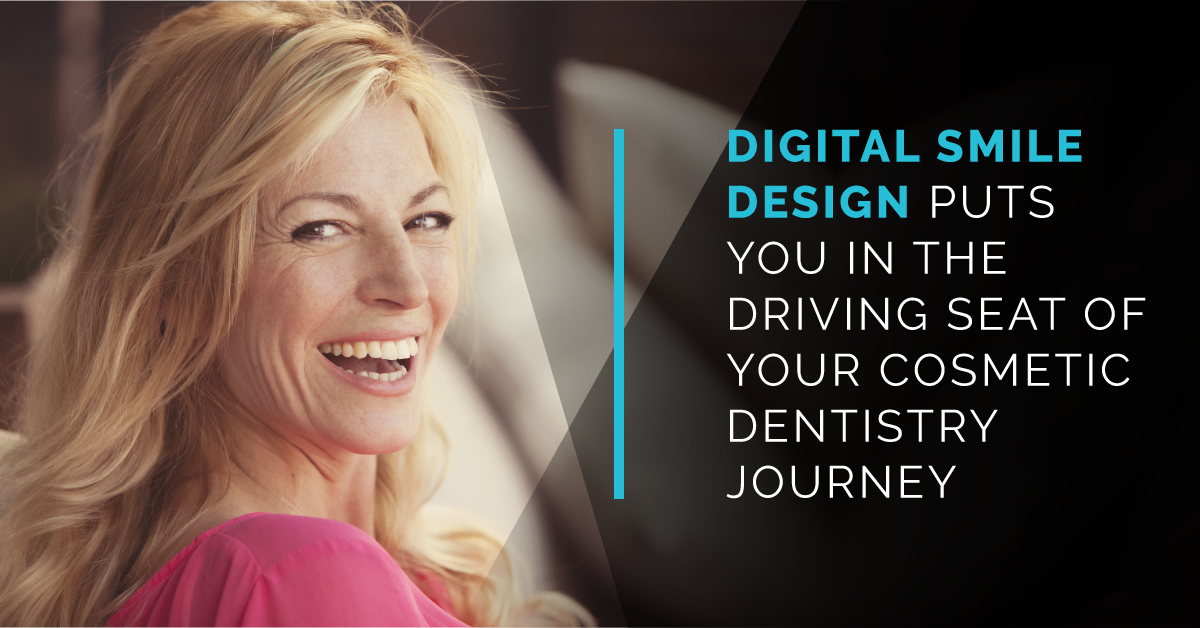 When it comes to cosmetic dentistry in Melbourne, this is also true. Women over 50 are choosing to address their lack of confidence in the appearance of their teeth. And thanks to Digital Smile Design there has never been a better time to consider smile restoration to address those chipped or cracked teeth, missing teeth, gaps or discolouration in your smile.
Why does Digital Smile Design appeal to women over 50 in Melbourne?
A Holistic Solution for Dental Concerns.
Digital Smile Design is a holistic process that allows the unique personality and physical features of the patient to be taken into consideration in the planning stage. It is a high tech patient-centered journey which gives patients a first class treatment experience and ensures they get their desired results.
It allows you to be the co-designer of your smile
Digital Smile Design in Melbourne puts you in the driving seat of your cosmetic dentistry journey. Only you will know how you would like to look after treatment. Your smile design dentist will work with you to make the adjustments to your teeth, first virtually, before any treatment begins. In just a few moments, you will be able to preview your smile and tweak it to ensure the result you end up with is the smile that you desire.
Digital Smile Design works with precision scanning technology and computer software by creating an accurate 3D image of your face, jaws, lips and teeth to ensure a natural result that is truly unique to you. This attention to detail and personalised smile design makes your cosmetic dentistry the perfect smile for your overall face shape, taking into account your dental concerns and medical history. The result is a confident and natural looking smile you can have full confidence in.
Design the details of your smile 
Depending on your individual dental needs and concerns, there will be different treatment types and options available to you. Digital Smile Design gives your dentist a simple way to explain the different options, how the results will look and work with you to not only co-design your smile, but also the treatment plan to achieve your smile.
You can work within a budget, time frame and can also fully understand an accurate picture of treatment before it begins, which is very reassuring to nervous patients. By helping to design the details of your smile you will feel in control throughout the treatment process, understanding each stage before treatment begins.
Test Drive your smile before you commit
We understand that women in their 50s take an investment in their smile very seriously. You have worked hard to have the means to have cosmetic dentistry. You are busy and don't have the time to waste on a smile you are not 100% happy with. That's one of the many reasons why women over 50 love Digital Smile Design. Through state of the art CAD/CAM technology and a comprehensive assessment where we take 3D scans, photos and a full history, alongside your dental concerns, Digital Smile Design then allows your dentist the opportunity to create virtual simulation of your ideal smile.
In your assessment, you will be able to preview your new smile and place a mocked up design in your mouth to know what it will feel like once done. This takes place before committing to any treatment. This is an accurate impression of how your smile will look after treatment, thanks to the technology and treatment planning tools of Digital Smile Design. It eliminates any uncertainty, or unwanted surprises at the end of treatment. 
You can see your new smile and commit to cosmetic dentistry treatment in Melbourne knowing how the result will look, thanks to Digital Smile Design.
You know what to expect 
With Digital Smile Design, you not only know what your smile will look like, but you will also have a better understanding of the various phases of treatment and what is involved at each step. The Smile Design programme gives your dentist the tools to plan your treatment with accuracy and increased precision.
This impacts both cost and treatment, and you will know at the start how much it will cost and can plan accordingly. Where there are necessary unknowns, such as how long it will take for implants to heal, for example, this will be communicated clearly with rough timescales and key indicators.
What procedures are involved in Digital Smile Design?
Digital Smile Design can be used for a number of cosmetic dental procedures. This is by no means an exhaustive list and your dentist can answer specific questions in your unique case, but as a guide:
Replacing missing teeth with dental implants and bridges
Repairing existing teeth with crowns and veneers
Repairing damaged teeth with cosmetic bonding or veneers
Whitening existing teeth
Straightening teeth
Is Digital Smile Design for me?
If you're still unsure if you are an ideal candidate for DSD or not, why not download this handy guide which explains more about Digital Smile Design in Melbourne:
Digital Smile Design
Implants
Veneers
Whitening
Back to Articles