Oral Hygiene
23 Mar 2021
Prevention is always better than a cure. Our dental hygiene specialists can ensure your smile will remain healthy.
At Bond Street, we have an unwavering commitment to oral hygiene being an essential part of any dental plan. Promoting oral health through preventative dentistry and education is the heart of our practice. Ensuring optimal oral health requires a team effort, where the role and on-going commitment of you, the client, is the key to success.
Our hygiene department offers elite patient care through appropriate dental treatment, patient education and personalised dental maintenance and preventive programs.
Oral Hygiene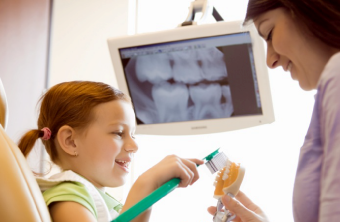 Bond Street Clinic's dental hygienists are licensed practioners who are focused on preventive oral health care. Cleanings, x-rays, preventive sealants, scalings and root planings are among the procedures frequently performed by a hygienist. A hygienist is committed to oral hygiene education and will teach correct brushing and flossing techniques and recommend oral hygiene products to suit individual needs.
Everything is designed to keep your mouth healthier and minimise the need for invasive and costly dentistry.
Your hygiene appointment
A Bond Street dental hygienist will evaluate your dental health and monitor your progress. Each hygiene appointment includes:
Evaluation of your health
Examination of your teeth and gums
Meticulous cleaning and polishing of the teeth above and below gum level
Assessment and treatment recommendations for oral conditions such as bad breath and dry mouth
Application of decay preventing agents
Taking of radiographs, as may be required for diagnostic purposes
Instruction on correct brushing and flossing techniques and advice on appropriate oral hygiene products to suit the individual
Outline of a personalised oral hygiene program with recommended 3, 6 or 12-monthly visits, recommended future treatment and referral for specific treatment if required
When it comes down to your overall dental health, nothing is more important than your daily oral hygiene routine. To protect your teeth against tooth decay and gum disease, you must brush your teeth properly at least twice a day. Patients should also use dental floss to remove any debris and food residue from between the teeth. They should also use a good mouthwash after each meal, which helps to protect the teeth against acid attacks after eating. While this may seem like a lot to remember, keeping your teeth well-maintained can prevent problems such as bleeding gums, cavities and even the loss of teeth!
Naturally, your oral hygiene routine should also include an annual visit with your dentist and your dental hygienist. Your dental hygienist can give your teeth a professional clean and give you valuable advice on oral health products. They can also provide you with some valuable information where lifestyle is concerned, so you can protect your teeth in the best way possible. Of course, a visit to your dentist is also necessary, because he can check if there is any underlying pathology affecting your dental health. By catching such problems early, the chance of a successful treatment increases tremendously.
Sleep Dentistry
Brushing
Dental Hygiene
Back to Articles